Apple discussed same-day delivery deal with Uber prior to Postmates partnership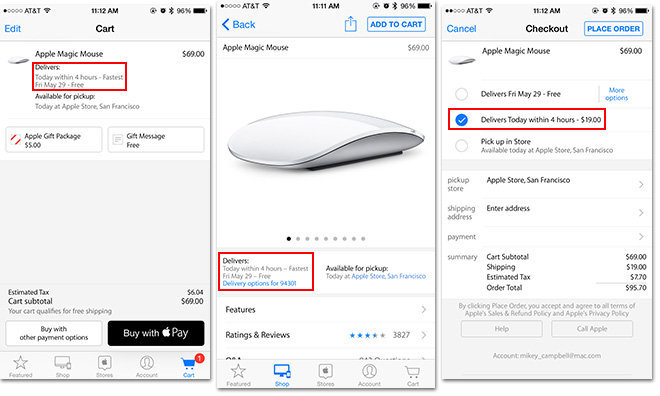 As part of a push into logistics, on-demand transportation provider Uber was reportedly in talks with Apple to provide same-day product deliveries, but the iPhone maker ultimately went with startup Postmates.
According to sources, Uber was in discussions to offer same-day Apple Store deliveries through its existing fleet of on-demand vehicles, reports The Wall Street Journal.
The project, known internally as UberEverything, has yet to find a foothold in the burgeoning on-demand delivery market despite boasting some 200,000 active drivers. After launching one year ago, Uber's delivery service has only landed six partnership deals. Online retailer Gilt Groupe said UberEverything failed to meet expectations in part because it was not able to insure expensive products.
The publication did not mention why Uber's talks with Apple fell apart, but the transportation firm was supposedly in discussions to offer services in more than one city.
As for Apple, the company ultimately chose startup Postmates to handle same-day delivery services around the U.S. The $19 option showed up in the Apple Store iOS app in May and has since been expanded to the Online Apple Store.
In areas where it is available, Postmates' courier services for Apple come at a $2 premium over expedited delivery options, with packages usually arriving within four hours of purchase.