Apple on pace to sell 53M iPhones in June quarter, Apple Watch demand sustaining 'healthy' levels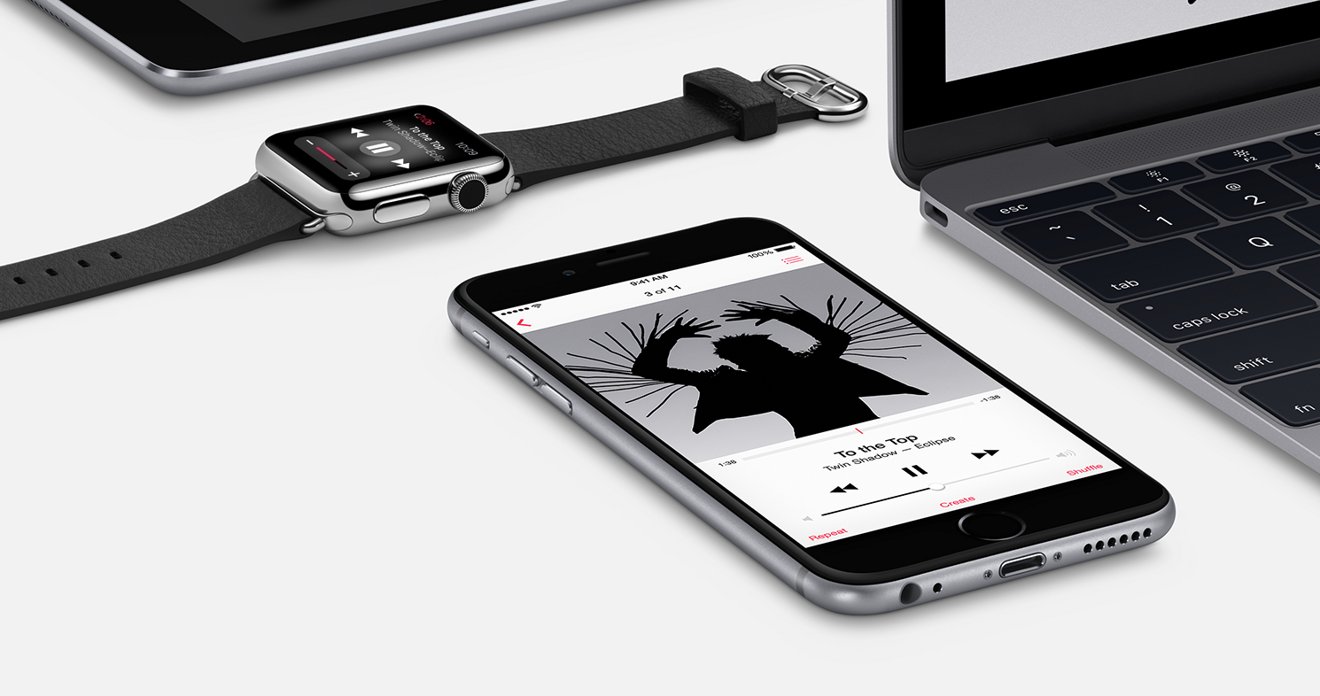 Demand for Apple's flagship iPhone 6 and iPhone 6 Plus remains extremely strong, even as the product cycle begins to wind down, while consumer interest in the Apple Watch is outperforming the first iPhone, new data reveals.
Morgan Stanley on Wednesday published the findings of its latest AlphaWise Trackers, the results of which were shared with AppleInsider. Analyst Katy Huberty revealed that the data shows demand for the iPhone is estimated at about 53 million units for the June quarter, with particularly strong interest coming from China.
Corroborating these figures are supplier estimates in Asia, which peg Apple to build about 54 million iPhones in the quarter. Huberty believes Apple is looking to add some channel inventory with excess units, as the company exited the March quarter at the low end of their 5-to-7-week range.
As for the Apple Watch, Morgan Stanley's data has found that demand for the wrist-worn device is stabilizing at a level 20 percent higher than the first-generation iPhone six weeks after launch. The AlphaWise survey compiles sell-through data using Web search analysis.
"Watch interest in the week of launch was about half that for the first iPhone, but the Watch has seen a much smaller deceleration since the initial spike," Huberty wrote. "Both products had limited distribution at the beginning — Â iPhone at AT&T and Watch on the Apple online store — Â but the Watch has seen more supply constraints due to some component issues and we believe likely conservative demand forecasts by Apple."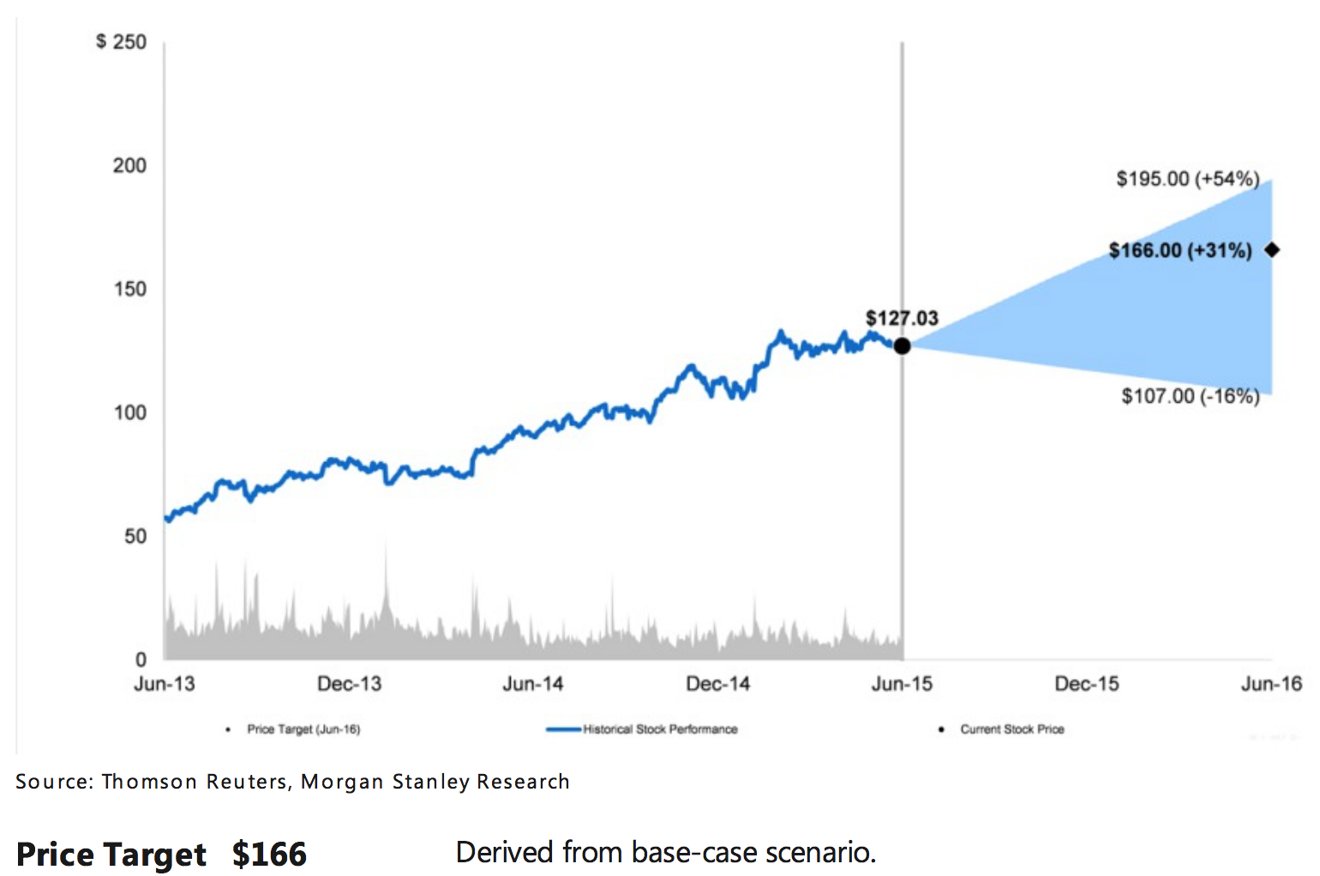 Looking forward to the anticipated "iPhone 6s" launch, Huberty said that Asian suppliers have indicated that build plans are roughly flat year over year when compared to the iPhone 6. But she believes that there might be considerable consumer demand for a cheaper iPhone 6, assuming it takes the $99 on-contract price point once a new model launches.
Regardless, investor expectations headed into the "iPhone 6s" product cycle are low, Huberty said, as most on Wall Street do not believe that Apple will be able to grow unit sales at a considerable clip in fiscal year 2016.
"While we anticipate iPhone growth will decelerate from (fiscal year 2015) and it could take some time for users and developers to find more compelling use cases for the Watch, our surveys and trackers have consistently showed stronger than expected demand for both products over the next few quarters," she wrote.
Morgan Stanley's "base case" for shares of AAPL sees them reaching $166, while the its more optimistic "bull case" forecasts a price of $195 per share. The firm has maintained its "overweight" rating for Apple stock.