New iOS 9 beta with Apple Music integration due next week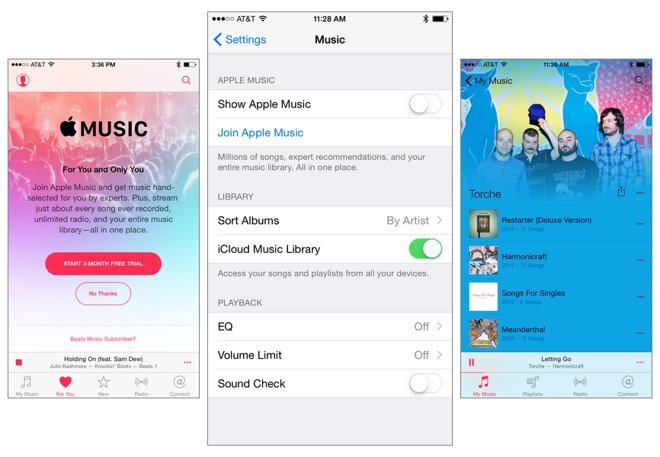 Developers testing out iOS 9 were excluded from Apple Music launch day festivities, but Apple SVP of Internet Software and Services Eddy Cue said to expect a build supporting the new streaming music service early next week.
Cue took to Twitter late Tuesday after the day's big Apple Music launch, and the question of when to expect an iOS 9 beta with Apple Music support came up more than once. Apple Music, and the 24-hour Beats 1 radio station, went live with the release of iOS 8.4, later landing on Macs and PCs with iTunes 12.2 updates.
As for iOS 9, Cue said a new build is being prepped for release early next week. There was some confusion as to when, exactly, iOS 9 would support Apple Music services after Cue tweeted last week that such a build was coming, but failed to offer a release timeline.
Other nuggets of truth from Cue's tweet session include a brief explainer that bitrate streams are variable depending on whether a device is connected via Wi-Fi or cellular, as well as a reminder that auto-renew can be turned off via the Subscriptions section of a user's Apple ID settings.
Apple Music on iOS 9 beta should appear in a form similar to that of the Music app in iOS 8.4, which AppleInsider took a look at earlier today. Apple's first foray into subscription-based streaming music comes with a few unique features over rival services, including a 24-hour radio station in Beats 1, a social network for artists called Connect and human curated playlists.