Apple's new iPhones: Everything we know about the 'iPhone 6s' and '6s Plus'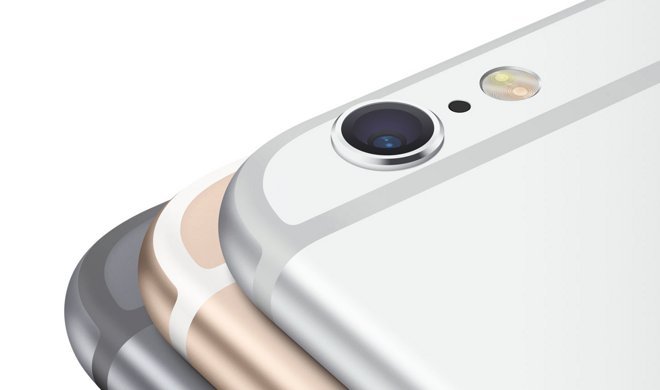 Apple is widely expected to launch two new iPhones this fall, typically referred to as the "iPhone 6s" and "iPhone 6s Plus" — but what do we know about them? AppleInsider gives you a rundown of what to anticipate from Apple's next-generation handsets.
Same display, but slightly thicker body for Force Touch
As a rule, reports seem to agree that the phones will maintain the same 4.7- and 5.5-inch screen sizes used for iPhone 6 and 6 Plus. This would be consistent with Apple's previous "S" models, which have only been modest evolutions over their predecessors.
AppleInsider's own sources have indicated that the so-called "6s" is thought to be codenamed the N71, while the "6s Plus" is the N66.
The external design of the phones should remain virtually untouched, though they may switch to tougher 7000-series aluminum. A circulating schematic recently suggested that the 6s will be 0.2 millimeters thicker, but that amount is so miniscule that current cases should fit.
The extra girth has been linked to the addition of Force Touch to both phones. First introduced with the Apple Watch and the latest MacBooks, Force Touch enables pressure-sensitive touchscreen controls, such as opening a contextual menu or accelerated audio and video scrubbing. Those sorts of options should carry over to iPhones, but Apple could theoretically implement new ones unique to iOS.
New CPU and camera, same storage capacities
Most of the phones' changes are reportedly internal. The devices are predicted to upgrade to an A9 processor — with as-yet-unknown specifications — and 2 gigabytes of RAM, the latter representing the iPhone's first RAM upgrade in years. Moving beyond 1 gigabyte will improve performance and allow more app data to sit in memory, one reason many rival smartphones already have 2 or 3 gigabytes.
Storage options will likely remain stuck at 16, 64, and 128 gigabytes. Some other chips will change though, as Apple appears to be upgrading its NFC and cellular components. A new Qualcomm modem could double the ceiling of LTE speeds and simultaneously reduce power consumption.
Capacities are likely to main at 16, 64 and 128 gigabytes, but better cameras and a faster CPU are coming.
Another area of focus is believed be the phones' front and rear cameras. Rear modules should upgrade to a 12-megapixel Sony sensor with 4K video support and a technology called RGBW, designed to improve low-light shooting. Front cameras could jump from 1.2 megapixels to 5, dramatically improving the quality of selfies and video calls. As before, the 6s Plus will probably have the advantage of an optical image stabilizer.
New rose gold or pink color option
One cosmetic difference may be the addition of a "rose gold" color option, based on the Apple Watch Edition. Apple will presumably only simulate the color, since the Edition starts at $10,000, and an iPhone would need several times the amount of metal. One rumor suggested that to reinforce brand links, Apple will tweak the current gold color to match the shade used on yellow-gold Edition models.
Early production of the phones may already be underway at Apple manufacturing partners Foxconn and Pegatron, who have allegedly been tasked with building 85 to 90 million units to carry Apple through the holiday shopping season. No definite release date has been rumored, though if Apple follows its usual schedule, the phones should arrive in late September alongside iOS 9.