Rumor: Apple's next-gen iPod touch will gain 64-bit A-series processor in July 14 launch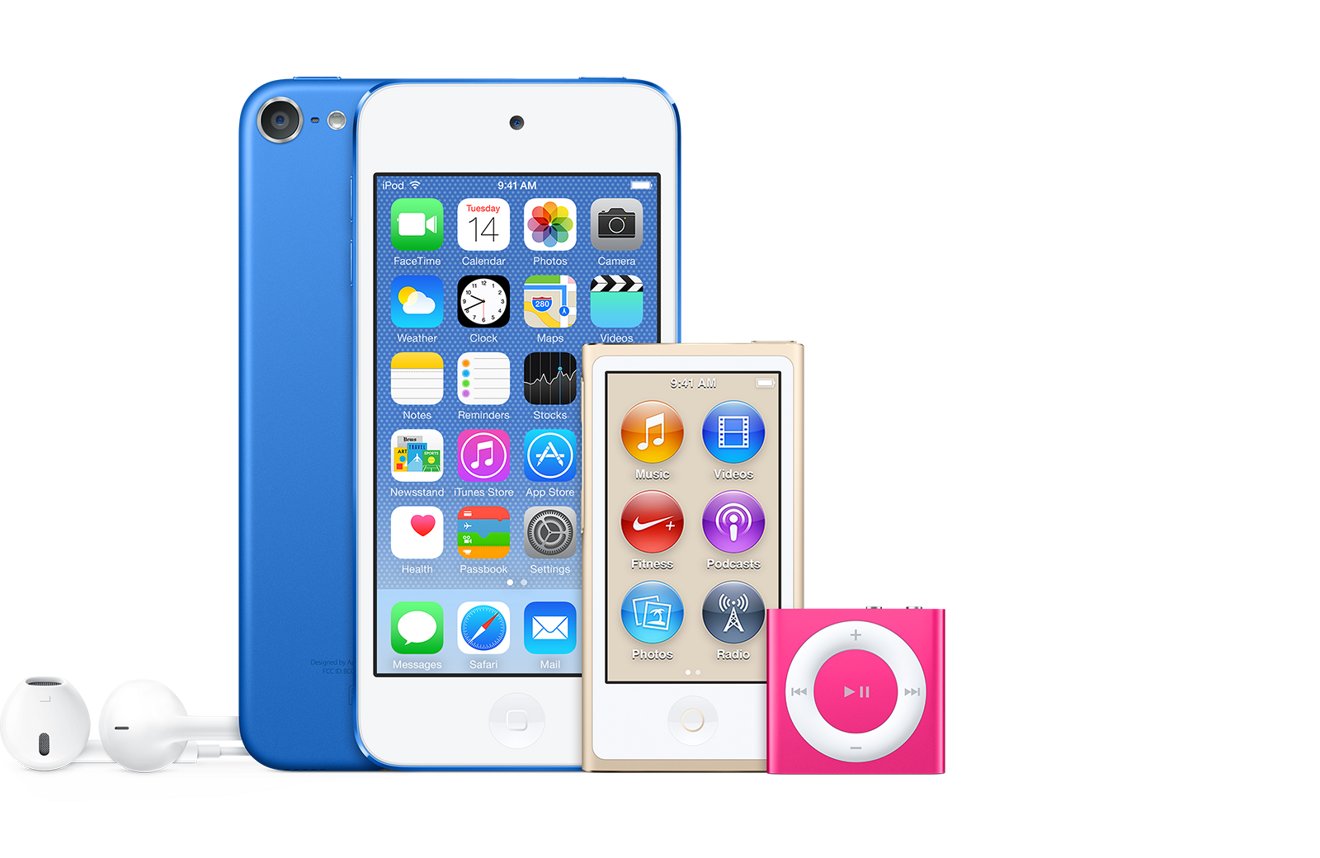 Apple is expected to launch an updated iPod touch next week, a refresh that is likely to bring new colors and updated internals that reportedly include a move to a more recent 64-bit A-series application processor.
There is no word on which specific processor Apple will choose, notes French website iGen, but it is expected to be a 64-bit variant. The iPhone 5s's A7 would seem a likely choice, which might also mean the inclusion of the M7 motion co-processor.
The iPod touch currently uses the 32-bit A5, which makes it — along with the A6-toting iPhone 5c — one of only two iOS devices yet to make the 64-bit transition. The 5c is expected to be replaced with an updated "iPhone 6c" this fall.
Apple is expected to launch the iPod touch on July 14, a date first revealed in promotional images discovered earlier this month in iTunes 12.2. That refresh should also bring new pink, gold, and dark blue color options.
At the same time, Apple is likely to extend those colors to its iPod shuffle and iPod nano, as AppleInsider first discovered in some iTunes 12.2 resource files. That is likely to be the only change to the older iPod models, however, as they are not expected to receive internal revamps.