New iPod touch vs. iPhone 5s: Apple's latest iPod packs surprising power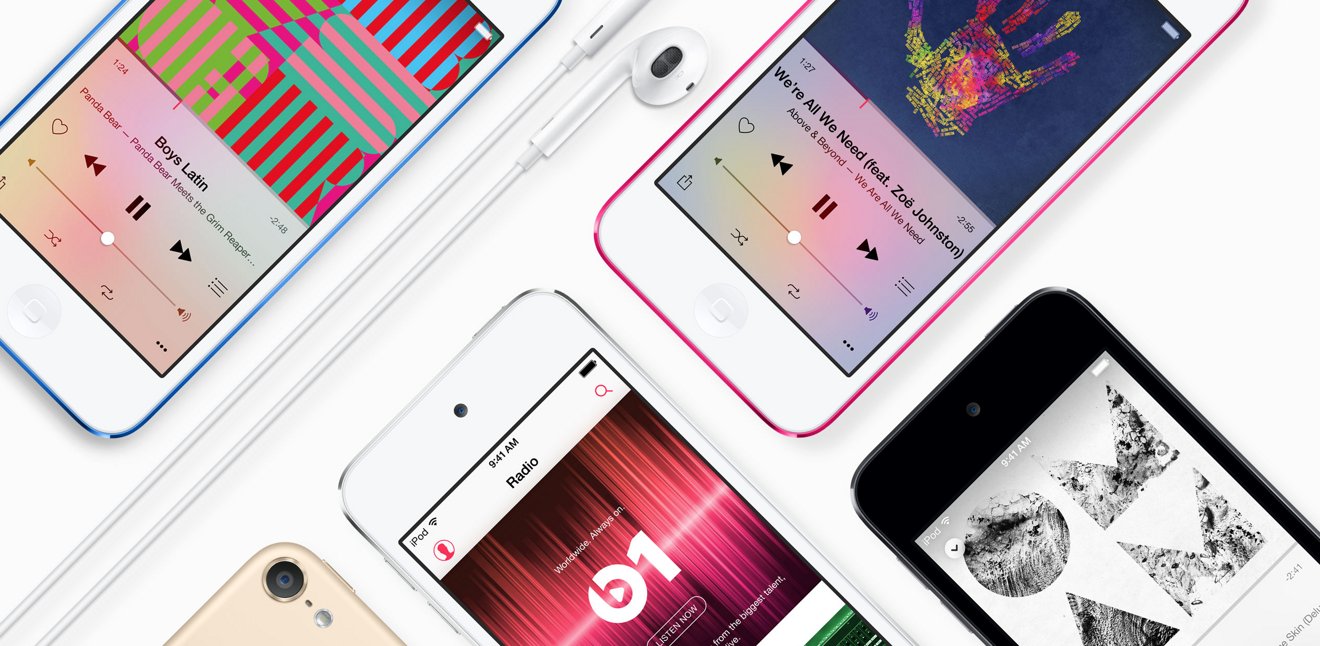 AppleInsider is supported by its audience and may earn commission as an Amazon Associate and affiliate partner on qualifying purchases. These affiliate partnerships do not influence our editorial content.
Apple surprised on Wednesday by including its latest-generation A8 processor in the latest iPod touch — a decision that makes it a formidable and highly affordable opponent to the company's mid-range iPhone 5s.
Of course, for many users, the lack of cellular data connectivity on the Wi-Fi and Bluetooth-only iPod touch will be a dealbreaker. But as public Wi-Fi becomes more ubiquitous in major cities, and with a plethora of apps available on iOS for making calls (including FaceTime Audio) and sending traditional messages (including iMessages), the new iPod touch may in fact be a better choice for some consumers.
Here's how the two devices stack up against each other.
CPU and storage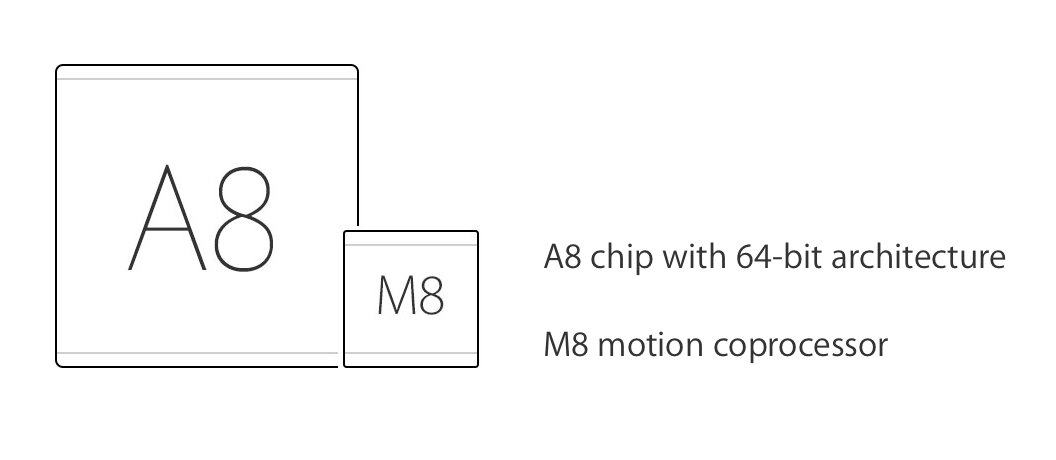 In terms of hardware, the new iPod touch is actually more powerful than the iPhone 5s — Â a device that, just one year ago, was Apple's flagship handset.
Most notably, the iPod touch features an A8 processor in all models at all price points. That means that users can get the 64-bit chip, with support for Metal-optimized games, as well as the M8 step tracking motion coprocessor, for just $199.
Compare that to the iPhone 5s, which is available starting at $549 contract-free, with an identical 16 gigabytes of storage. At that price, it features an older, slower A7 chip, as well as the M7 motion coprocessor, which does not track flights climbed.
In fact, a user could buy the maxed-out, 128-gigabyte iPod touch for $399, and still save $150. The iPod touch also comes in sizes of 32 and 64 gigabytes. The iPhone 5s, meanwhile, maxes out at 32 gigabytes for $599.
With a contract subsidy, the iPhone 5s pricing is slightly more palatable, at $99 for 16 gigabytes and $149 for 32 gigabytes. But it still can't match the value of the new iPod touch.
The verdict: If playing games and running the latest apps is your priority, the iPod touch is clearly a better value and more powerful device.
Camera shootout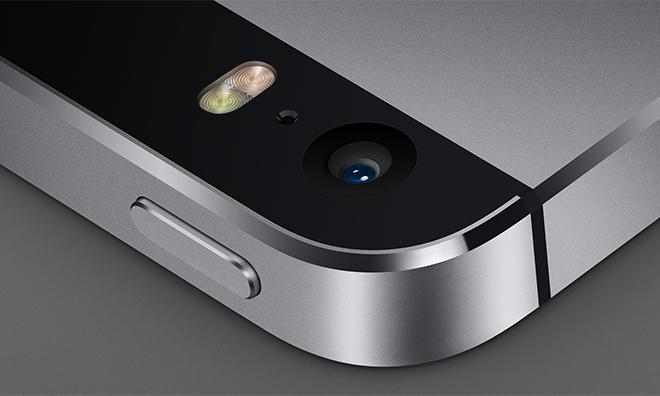 Both the iPod touch and the iPhone 5s feature an 8-megapixel iSight camera, though there are some differences. The iPod touch has a slightly smaller maximum aperture of f/2.4, compared to f/2.2 on the iPhone 5s.
The iPhone 5s, meanwhile, features a True Tone flash module that produces more true-to-life images in darker settings. Apple's documentation makes no mention of the flash on the iPod touch, but in images it appears to be a standard white camera flash.
The iPhone 5s also features a sapphire crystal lens cover that prevents its camera from scratches, while the iPod touch does not have the same scratch-resistant coating.
The iPhone 5s also has auto image stabilization, which the iPod touch lacks. And automatic high dynamic range appears to be limited to the forward facing FaceTime camera on the iPod touch, while the iPhone 5s has that feature on both the FaceTime and iSight cameras.
One area where the iPod touch does beat the iPhone 5s is in resolution for panoramic images — Â Apple advertises that the new iPod touch can take panoramas up to 43 megapixels, while the iPhone 5s cannot.
Beyond that, the cameras are largely the same, specification wise, including burst mode photos, a hybrid infrared filter, and 120-frames-per-second slow-motion video capabilities.
The verdict: It's close, and most users likely won't notice the difference between shots from both devices. But for camera enthusiasts, we're going to have to give the edge to the iPhone 5s.
Wireless connectivity

The new iPod touch has been updated with support for 802.11ac Wi-Fi, bringing it in line with the iPhone 6 and the iPhone 6 Plus. That's an improvement over the iPhone 5s, which maxes out at 802.11n Wi-Fi.
Interestingly, the 2015 iPod touch also includes Bluetooth 4.1, which would make it Apple's first product to include support for the specification. This year's latest Macs, and last year's iPhone and iPad updates, featured Bluetooth 4.0 support, as does the 2013 iPhone 5s.
The iPod touch still lacks GPS, however. Location data is available when connected over Wi-Fi, but such methods may not be reliable on the go.
The iPhone 5s, of course, has a dedicated GPS chip, allowing it to pinpoint a user's exact location.
Finally, the iPhone 5s also has a dedicated high-speed LTE chip for cellular connectivity. When paired with a mobile data plan, users can access the Internet from virtually anywhere, while an iPod touch user must find an open Wi-Fi network.
It should also be noted that both the iPhone 5s and the iPod touch lack NFC capabilities, which means there is no support for Apple Pay. Apple's tap-to-pay service remains exclusive to the iPhone 6, iPhone 6 Plus and Apple Watch.
The verdict: This one is really going to depend on your personal needs. If you live in a town with plenty of free Wi-Fi, you might be able to get by on an iPod touch, but most users on the go will simply need the connectivity of an iPhone 5s. If you're planning to use the device mostly at home, faster 802.11ac on the iPod touch is a great benefit. It's a toss-up.
Touch ID and Apple Watch support
Aside from cellular connectivity, these are the areas where the new iPod touch is most lacking. Simply put, you cannot connect an Apple Watch to the new iPod touch, while the iPhone 5s supports the new wearable device right out of the box.
The iPhone 5s also has Apple's secure fingerprint sensor embedded into its home button, but the new iPod touch was not outfitted with Touch ID. Touch ID makes a handset more secure on the go, but is less powerful than in the iPhone 6 series, which allows Apple Pay.
But Apple Watch owners who pair their device with an iPhone 5s (or an iPhone 5 or 5c) gain support for Apple Pay. No such support is available for the iPod touch.
iPod touch users can still secure their device's lockscreen with a passcode, however.
The verdict: The iPhone 5s is the clear winner for customers who want Touch ID or Apple Watch (with Apple Pay) support.
Design and colors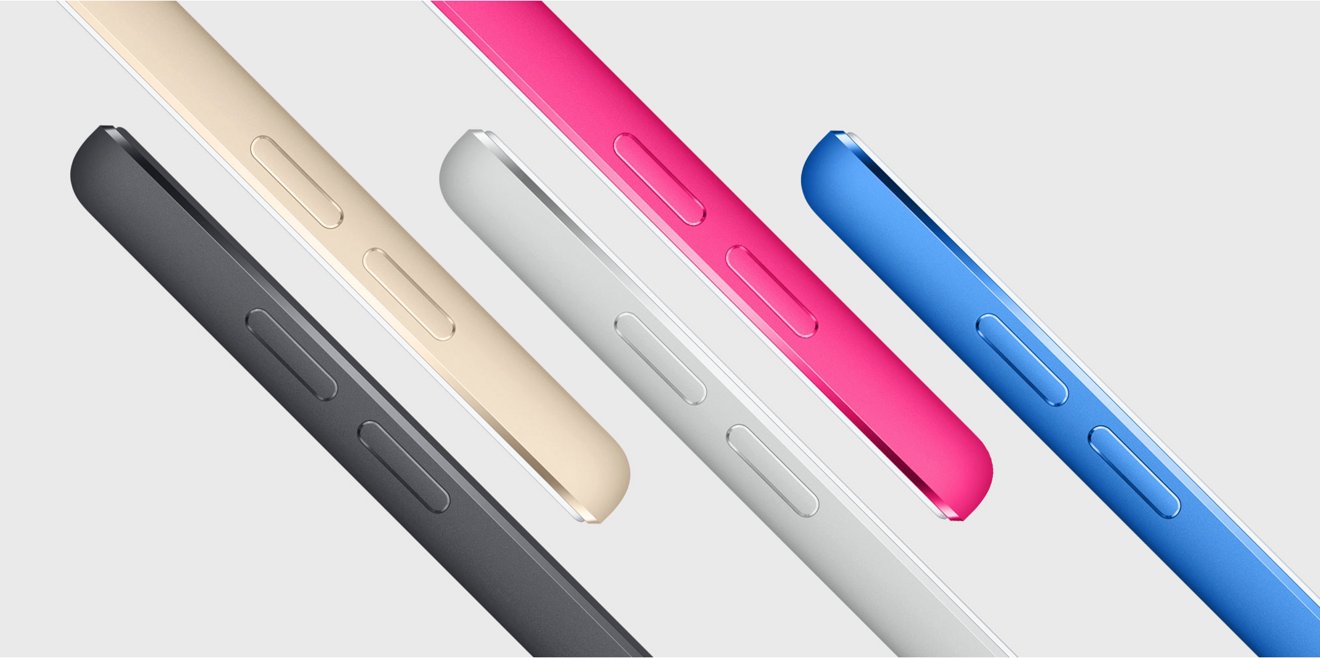 The iPhone 5s is available in three colors: space gray, silver, and gold.
The new iPod touch also comes in those same three colors, but adds three more options: blue, pink, and (product)RED.
And even though it packs in a faster A8 processor, the iPod touch is still thinner and lighter than the iPhone 5s. While the iPhone 5s is 0.3-inch thick, the iPod touch is just 0.24-inch thick. And the iPod touch's svelte 3.1-ounce weight undercuts the 3.95-ounce size of the iPhone 5s.
Both the 2015 iPod touch and the iPhone 5s feature a 4-inch Retina display, with a 1,136-by-640-pixel panel packing in 326 pixels per inch.
The verdict: Thinner, lighter, and available in more color options, the 2015 iPod touch beats the iPhone 5s.
Battery life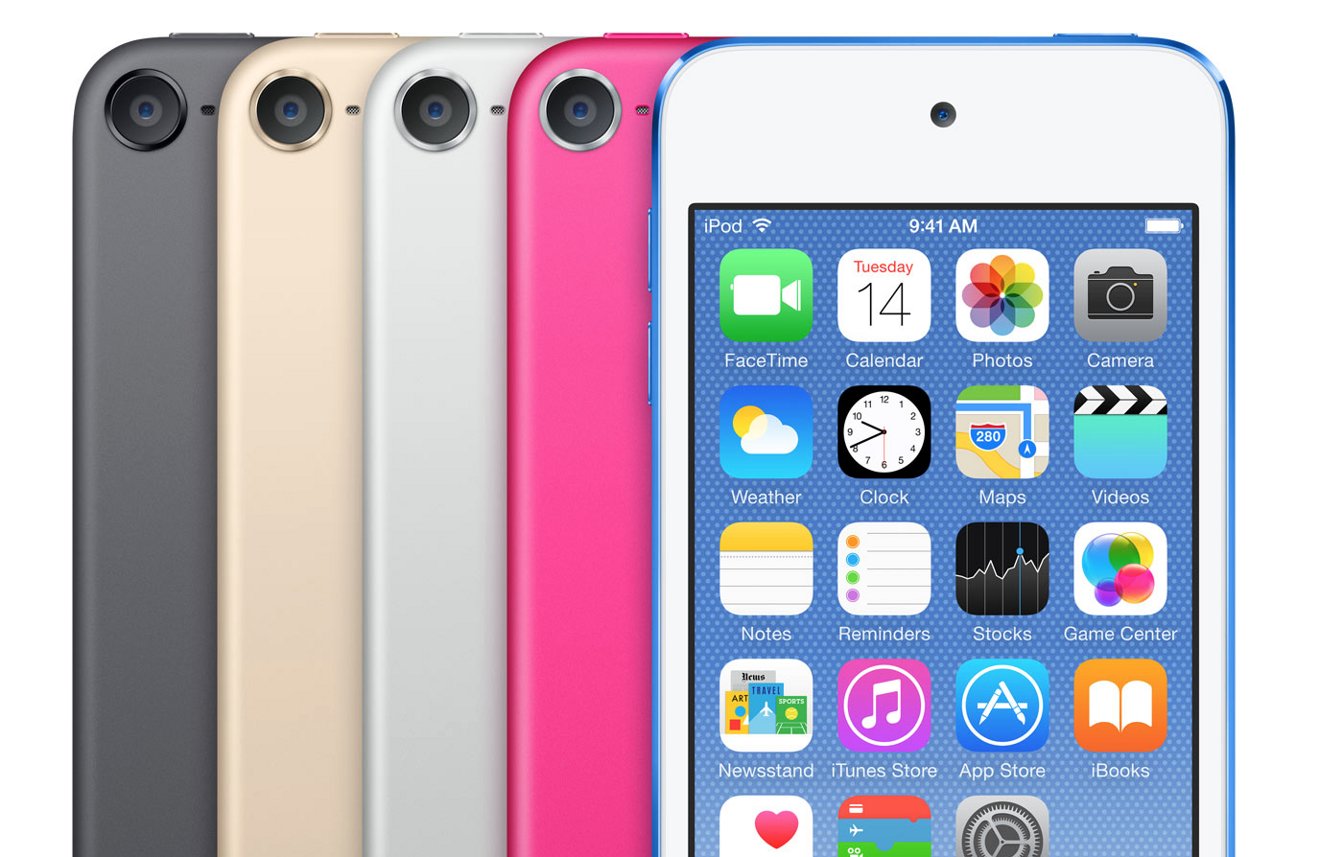 Achieving that thinness comes at a cost, however, as the iPhone 5s has a greater advertised battery life than the iPod touch.
Apple says the iPhone 5s offers up to 10 hours of Internet usage on Wi-Fi. Video playback is also rated at up to 10 hours, while audio playback is up to 40 hours.
The iPod touch, meanwhile, has a rated video playback time of up to 8 hours. Music playback time is said to be identical, however, at up to 40 hours.
Both devices charge through Apple's proprietary Lightning connector.
The verdict: The thicker iPhone 5s offers more uptime than the iPod touch, giving it the nod in this category.
Conclusion
For most users, the choice between an iPhone 5s and an iPod touch will be a no-brainer: Being always connected is one of the key reasons anyone owns a smartphone.
But if you're in a position where you're considering getting an iPod touch over an iPhone 5s, and the connectivity limitations of the iPod touch are not a deterrent for you, Apple's new media player is an extremely compelling, affordably priced device.