Angela Ahrendts hints at upcoming back to school promotion in internal video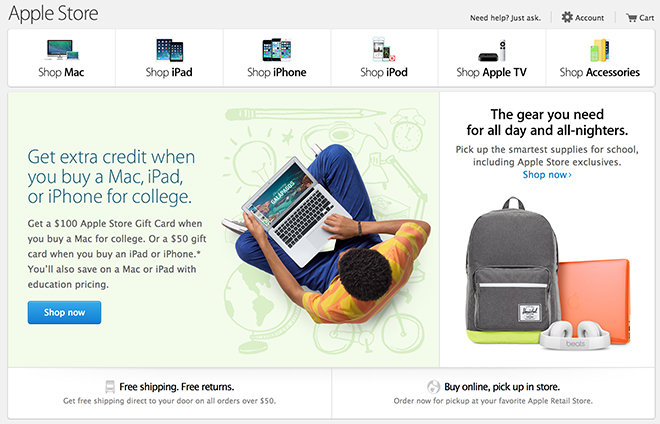 AppleInsider may earn an affiliate commission on purchases made through links on our site.
Apple's annual Back to School promotion appears to be a no-show for 2015, but a report on Saturday claims SVP of Retail Angela Ahrendts this week hinted to employees that a comparable offering could be coming soon.
In her weekly global video address to Apple Store employees, Ahrendts suggested that a new educational promotion, potentially a replacement to Apple's Back to School sale, is in the works and could be announced soon, reports Consomac.
"I'm sure many of you are thinking also 'but is there anything else for Back to School?' Well, I need you to wait until next week's video and I'll share a little bit more insight with you then," Ahrendts reportedly said.
The statement appears signal an end to the annual Back to School sale and the start of a new program targeting the education market, an area in which iPad and Mac excels. While Ahrendts didn't confirm Apple's plans, the publication described her speech as upbeat, speculating the company has something in store for shoppers.
Apple traditionally kicks off the back-to-school shopping season with a buying incentives in the first days of July, but has not yet done so for 2015. Last year, on top of educational discounts, the company gave students and faculty Apple Store and iTunes gift cards worth $100 for every Mac and $50 for iPhone and iPad.
The education market is an important one for Apple and the company is said to be working on modifications to its existing "iPad in Education" program in a bid to spur wider adoption. Recently, however, iPad and Mac are seeing stiff competition in K-12 from Google's low-priced Chromebook platform and, to a lesser extent, Microsoft's Surface tablet lineup.