New video shows alleged 'iPhone 6s' shell with reinforced sides, lighter weight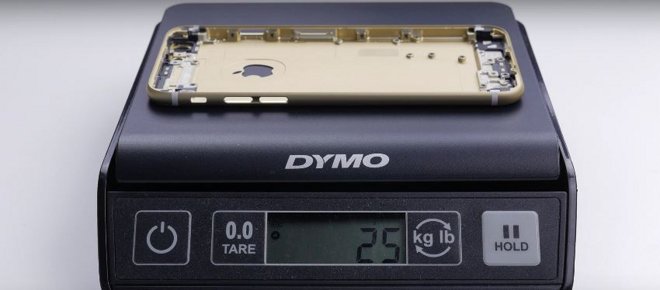 AppleInsider may earn an affiliate commission on purchases made through links on our site.
A new video published on Monday shows a gold iPhone shell claimed to be for Apple's rumored "iPhone 6s," and suggested that Apple has strategically reinforced portions of the device to avoid last year's media-hyped "bendgate" controversy.
The areas around buttons and other cut-outs in the 6s shell are "significantly" thicker when compared with the iPhone 6, according to Unbox Therapy. The YouTube channel also did overall length, width, and mass measurements, finding that while the 6s part is slightly bigger than its predecessor, it manages to be 2 grams lighter.
The latter point may back claims by KGI Securities analyst Ming-Chi Kuo and others, who have hinted that Apple is using tougher 7000 Series aluminum. Along with some structural changes, the material could be allowing Apple to make the 6s more resilient while miniminizing bulk. 7000 Series metal is already used in the Apple Watch Sport.
Unbox Therapy was one of the originators of "bendgate," thanks to a video showing that it was possible to permanently warp an iPhone 6 Plus with enough hand pressure. Previously, some people had complained that the 6 Plus was bending in their pockets.
Later videos noted that other smartphones — such the Samsung Galaxy Note 4 — are not immune to the problem. The controversy has largely died down since, although Apple may be eager to avoid any future bad publicity.