Apple CEO Tim Cook among first investors in water saving shower head startup Nebia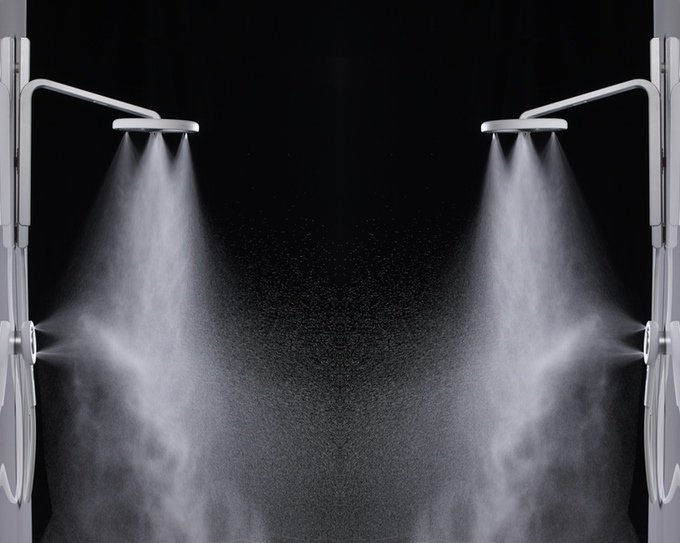 AppleInsider is supported by its audience and may earn commission as an Amazon Associate and affiliate partner on qualifying purchases. These affiliate partnerships do not influence our editorial content.
The makers of a new water conserving shower head can count Apple Chief Executive Tim Cook among their first investors, who took a personal stake in the company after trying the eco-friendly product.
In addition to courting Cook as an investor, Nebia's shower heads have also been installed at Apple's corporate campus in Cupertino, Calif., according to The New York Times. Nebia is a six-person company based out of San Francisco.
The product is said to resemble the base of an iMac, and its unique design reportedly cuts down water use by up to 70 percent. A Nebia shower is said to use six gallons in an average use, while the typical shower consumes 20 gallons.
Nebia accomplishes this with specialized nozzles that turn water into tiny droplets. Doing so not only cuts down on water use, but also increases the surface area of the spray tenfold.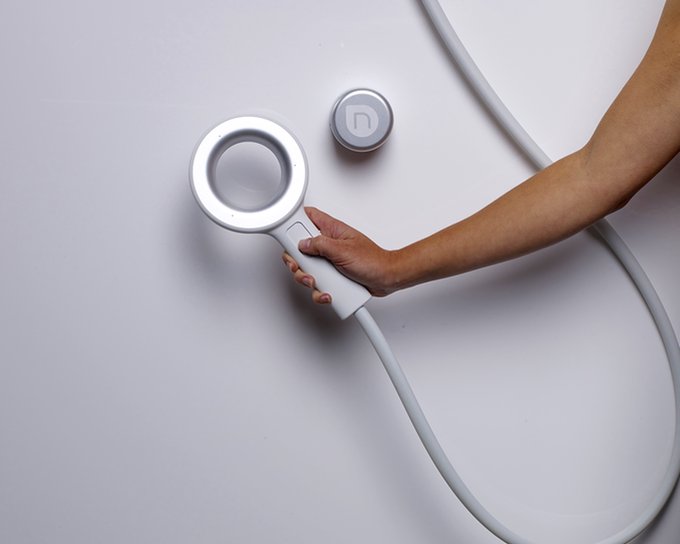 Though it has funding from Cook, as well as Alphabet executive Eric Schmidt, Nebia is still seeking funding through a new Kickstarter project. As of Tuesday, the effort has already exceeded its $100,000 goal.
The fully self-installed shower system features an adjustable bracket and a portable wand. With savings on water usage, Nebia claims its product pays for itself in less than two years.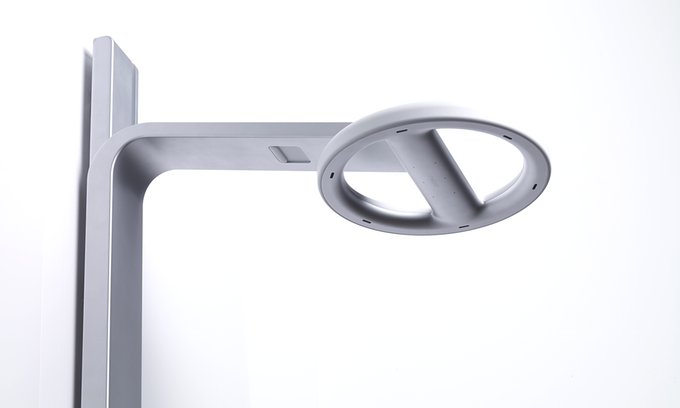 On its Kickstarter page, Nebia thanks Apple for allowing the company to test its product at its campus. The new shower head has also been tested at Google, Stanford University, and Equinox Gyms.
The product is planned to retail for $399 when it hits the market, but backers on Kickstarter can get in at a discounted price of $299. Nebia estimates that it will begin shipping by May 2016.