Apple Music seen as gateway for streaming TV service, may need 30M subscribers to succeed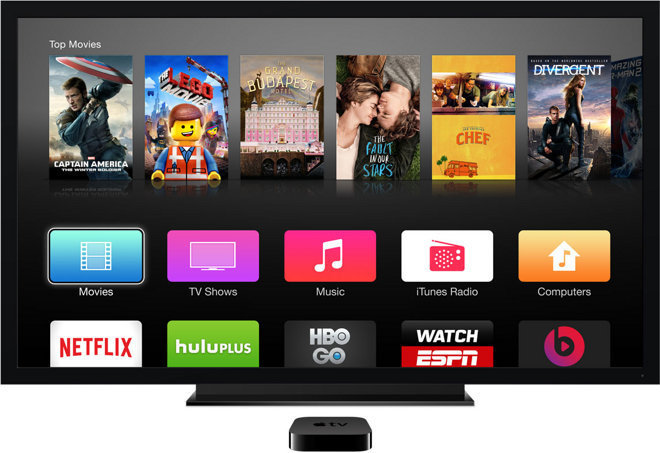 The recent launch of Apple Music — Â while important to the future development of iTunes — is also thought to be part of a larger effort to push consumers toward Apple's long-rumored web television service by softening the ground for monthly subscriptions.
Apple could be counting on its new streaming service as a way to kickstart the eventual television offering because the second sale is often easier than the first, according to The Information's Jessica Lessin. She likened the Apple Music customer base to Netflix's early DVD subscribers and Amazon's Prime users in that regard.
While Apple Music already has a substantial 10 million users, Lessin said that some in the industry believe Apple may need to double or triple that number in order to make its video effort viable.
Apple is also said to be considering a tiered video service, in which a subscription would grant access to only a portion of the video library, while the rest would be sold or rented a la carte. As noted by Lessin, this is much the same way that Amazon's Prime Video offering works.
Irrespective of the service's design, ESPN is likely to come along for the ride. Late Apple CEO Steve Jobs is said to have been "adamant" that ESPN be included in any such proposal, and the close relationship between Apple and Disney — Â ESPN's corporate parent — Â would seem to virtually guarantee a deal.
Apple could unveil its new video service as soon as next week, with the company expected to show off a new fourth-generation Apple TV on Sept. 9. AppleInsider will be on hand and will bring live coverage from the event.