Rumor: Apple considering going back to 'glass-to-glass' touch panels for 2016 iPhones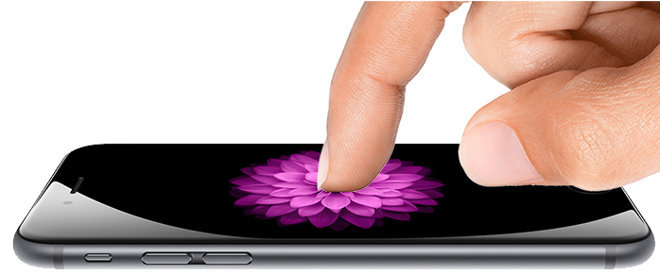 AppleInsider is supported by its audience and may earn commission as an Amazon Associate and affiliate partner on qualifying purchases. These affiliate partnerships do not influence our editorial content.
Apple is reportedly testing the notion of reverting to G/G (glass-to-glass) touch panels for 2016 iPhone models, out of alleged frustration with obstacles presented by the in-cell technology the company has been using in recent years.
Panel suppliers have started sending fully-laminated G/G samples, and glassmakers Corning and Asahi Glass have sent samples of their own, DigiTimes said on Wednesday. Apple is allegedly sticking with the in-cell format for its 2015 iPhones, which should be announced at the company's Sept. 9 event.
Although in-cell technology allows for thinner displays, it's also allegedly creating production bottlenecks for Apple that are impeding new features and higher resolutions. The iPhone 6 Plus sports a 1920x1080-resolution display, but some competing smartphones are already at quad HD resolution (2560x1440), and the future may be 4K.
DigiTimes has a mixed track record with Apple product details but is typically more reliable when talking about its focus, the Asian supply industry.
The publication claims that Apple's hope is a slimmed-down version of G/G could replace in-cell panels without adding bulk. It could also potentially enable bezel-free phones, since in-cell panels reportedly have problems with sensitivity around their edges.
Any 2016 iPhones would likely still be in early development stages, with core features unsettled.