Apple announces $199 iPhone 6s & $299 6s Plus with 3D Touch, A9 CPU, rose gold color, coming Sept. 25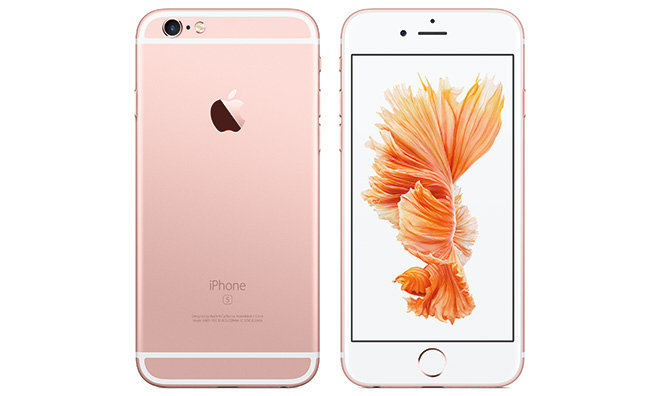 Apple's new iPhone 6s series will offer users an entirely new way to interact with their handset, sensing pressure from fingertips to enable entirely new shortcuts in iOS 9. It also boasts an all-new 12-megapixel iSight camera, a souped-up A9 processor that nearly doubles performance over the iPhone 6, and a new rose gold color option.
Calling it "just as profound as the first Multi-Touch," Apple marketing head Phil Schiller touted 3D Touch as an entirely new way to interact with the iPhone.
"The only thing that has changed with iPhone 6s and iPhone 6s Plus is everything — 3D Touch lets users interact with iPhone in entirely new and fun ways, and the innovative Live Photos brings your pictures to life," Schiller said. "These are the most advanced iPhones ever, with 7000 series aluminum, ion-strengthened glass, the new 64-bit A9 chip, 12-megapixel iSight and 5-megapixel FaceTime HD cameras, faster Touch ID, LTE and Wi-Fi. Customers are going to love them."
In a video narrated by design head Jony Ive, Apple showed how users can use 3D Touch to quickly access functions within apps from the home screen, and to quickly view linked content such as an address in a text message.
Preorders will begin this Saturday, Sept. 12, with the new models getting into the hands of consumers on Friday, Sept. 25.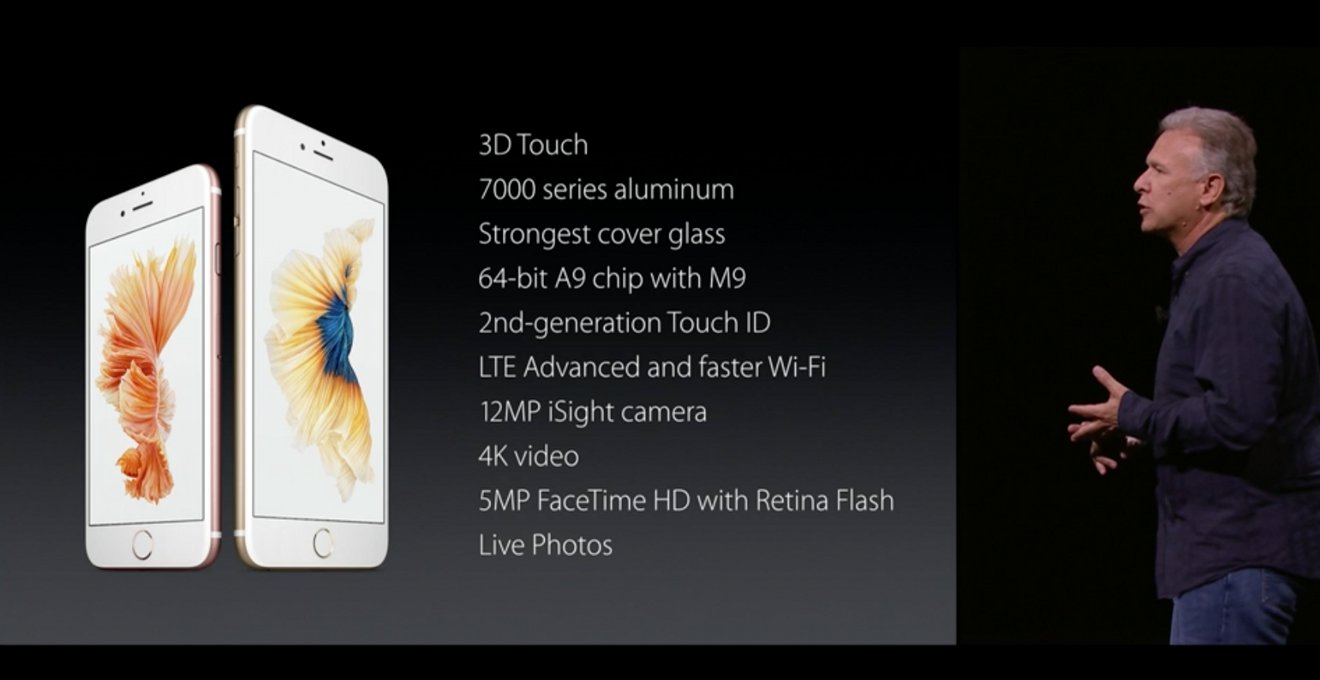 In Wednesday's presentation, Apple's head of software engineering, Craig Federighi, took to the stage to show multiple uses for 3D Touch in a variety of apps. For example, a link in an iMessage could be pressed more forcefully with 3D Touch, allowing the user to preview the link without actually opening Safari.
Apple calls the new functionality "Peek and Pop," allowing users to move into and out of content without losing their place in iPhone's UI. Light presses activate Peek mode on photos, email, Web pages and more, while a deeper press pops users into the content as run by a native app.
Quick Actions offer access to in-app capabilities directly from the home screen and include a "Take Selfie" option on the Camera app, selecting "Directions Home" in Maps, or "Update Status" in Facebook Federighi also showed how users can quickly switch between apps with a combination of 3D Touch and edge gestures.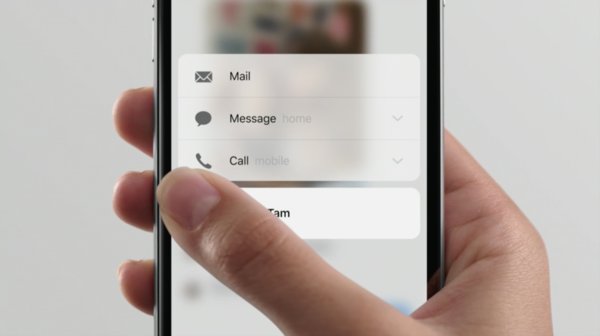 The iPhone 6s brings Apple's Taptic Engine from the Apple TV to the handset. These new vibrations were described by Ive as a "mini-tap" and a "full tap" that will give users tactile feedback when interacting with the iPhone 6s.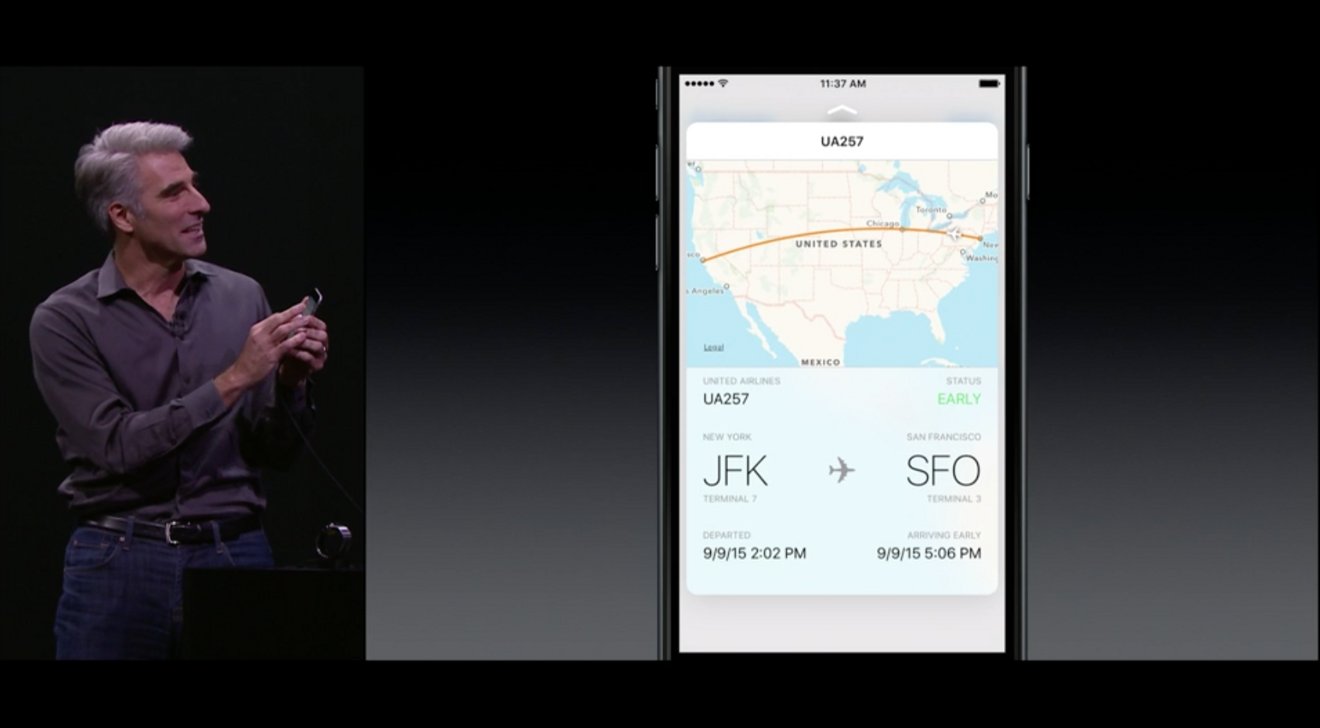 Inside, the iPhone 6s and iPhone 6s Plus includes a new third-generation 64-bit A9 chip with a new transistor architecture. Apple says the A9 is 70 percent faster at CPU tasks and 90 percent faster at graphics tasks than the iPhone 6 and its A8 processor. A new M9 motion coprocessor is built into the A9 chip, meaning more features, like always-on "Hey Siri" voice activation, can continuously run behind the scenes.
Apple also spent a considerable amount of time boasting of the camera capabilities of its new iPhone 6s series. The rear-facing iSight shooter now includes a 12-megapixel sensor with 8 million pixels capable of recording 4K video. A new Live Photos feature captures full-resolution images immediately before and after a particular shot was taken. When users invoke a 3D Touch on a photo it will play back that footage akin to a video. Further, Live Photos work as backgrounds on iPhone, iPad and, when watchOS 2 comes out, Apple Watch.
Opposite iSight is a revamped 5MP FaceTime camera with a screen-based flash system Apple is calling Retina Flash. A chip within the phone enables the entire screen to illuminate up to three times brighter than usual, and with True Tone lighting, for taking selfies in low-light situations.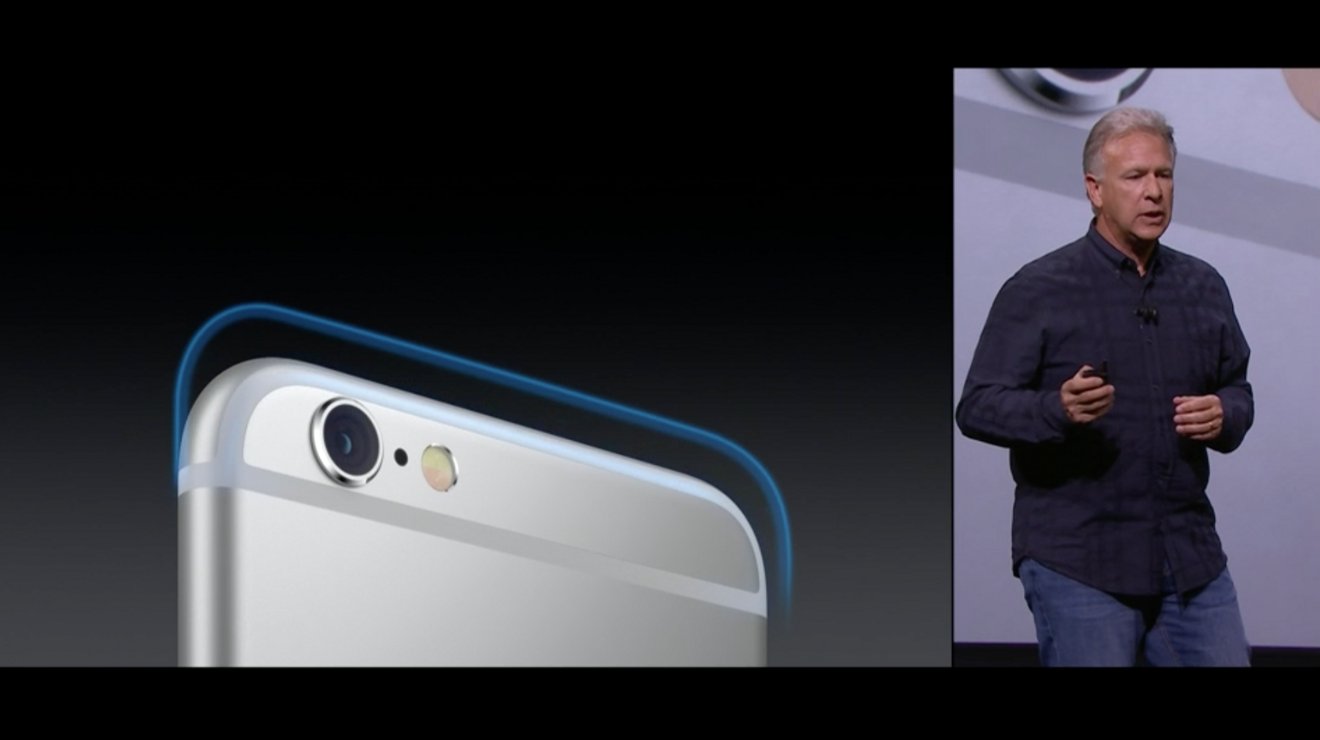 The communications suite has also improved with iPhone 6s and includes faster Wi-Fi and LTE Advanced technologies for ultra-fast content streaming and downloads. Apple's latest handsets support up to 23 LTE bands for better worldwide roaming.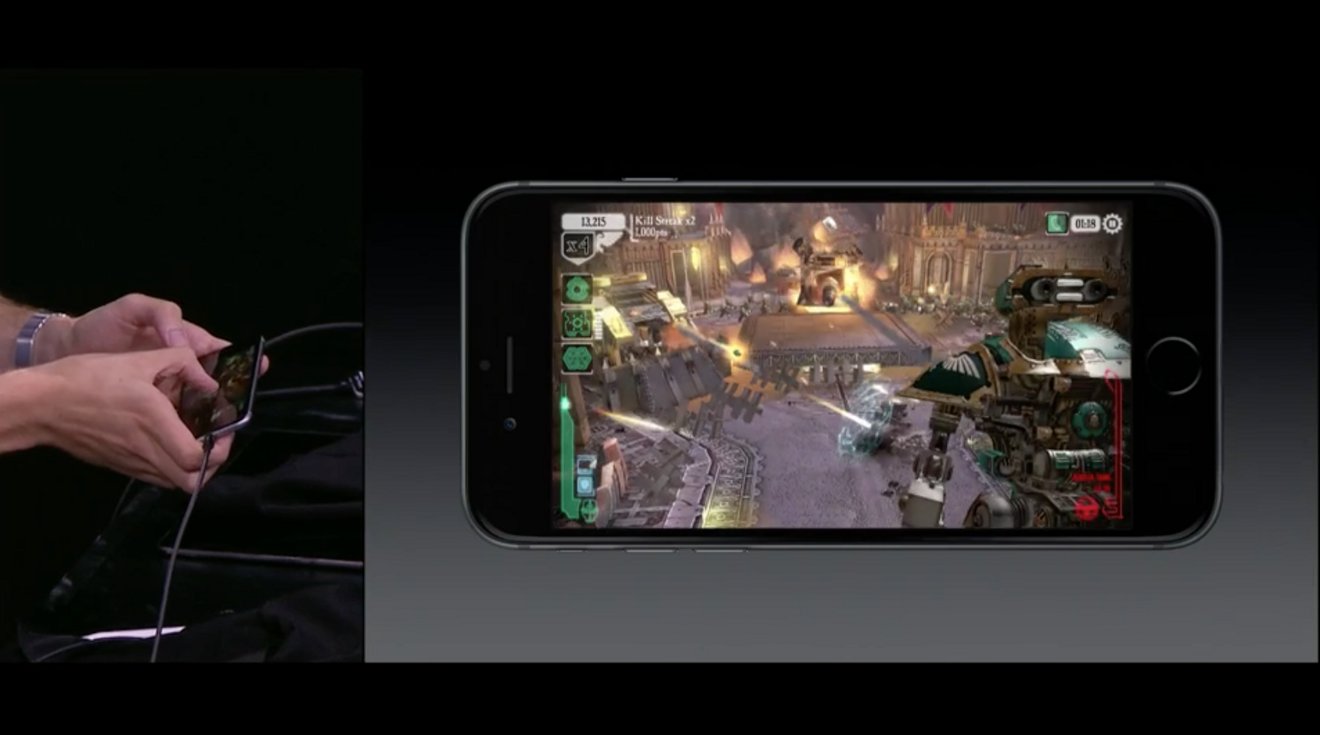 Another functional change is a second-generation Touch ID sensor that reportedly captures and processes biometric data two times faster than its predecessor. When Touch ID was first released, some users said they turned the function off due to slow capture times. iPhone 6s should solve these issues.
Moving to aesthetics, the new iPhones are visually identical to current models, but are made from a custom 7000 series aluminum that now sports four colors: space grey, silver, gold, and rose gold. Apple will be selling a series of metal charging docks that match the finishes of its new iPhone lineup. Apple also has new leather and silicone colors, including a (Product) RED model.
Apple will continue to sell the iPhone 5s for free, the iPhone 6 for $99, and the iPhone 6 Plus for $199. Installment plans will also be available starting at as low as $19 per month for the iPhone 5s, up to $31 for the iPhone 6s Plus.