New Apple TV supports console-style MFi game controllers, Apple outs new SteelSeries Nimbus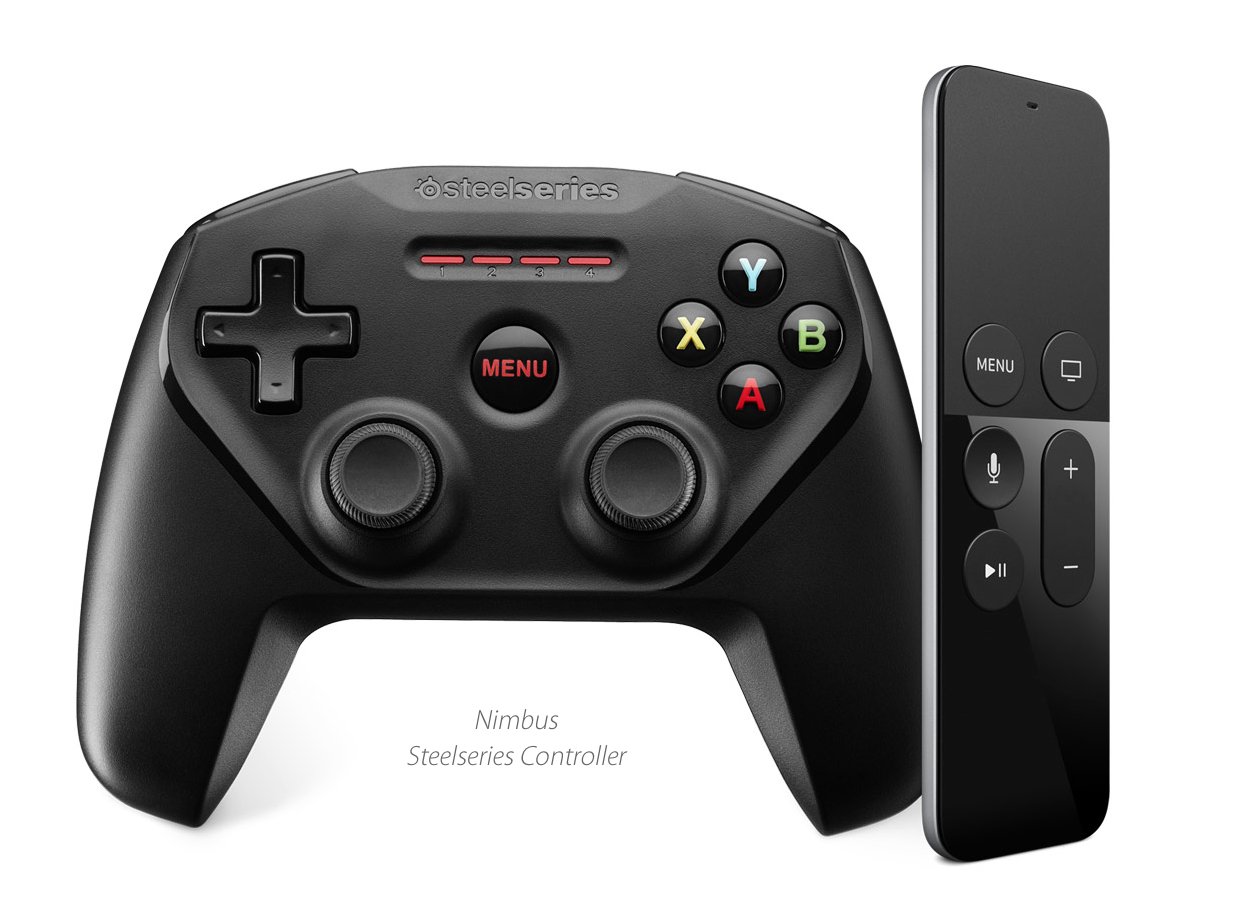 Gamers playing on the upcoming Apple TV won't be limited to Apple's new motion sensing Siri Remote, as the upgraded set-top box will also include support for iOS-compatible Bluetooth gaming controllers, including a brand new offering from SteelSeries.
In a section of Apple's website devoted to the gaming capabilities of the fourth-generation Apple TV, the company reveals that third-party controllers are in fact compatible with the new device. Developers must specifically include support for compatible controller accessories, in the same way that compatibility is currently optional on iPhone and iPad.
To spotlight controller support on the Apple TV, Apple unveiled a brand new accessory from SteelSeries dubbed the Nimbus. The new accessory looks like most other modern game console controllers, including twin thumbsticks, a D-pad, four shoulder buttons, and four face buttons.
In a unique twist, the SteelSeries Nimbus features a Lightning port for recharging its internal battery. The company says a single charge will provide gamers with more than 40 hours of battery life.
Buttons on the SteelSeries Nimbus are also pressure sensitive, and the center of the controller features a menu button for navigation purposes.
In addition to being compatible with the new Apple TV, the device also connects via Bluetooth to recent iPhone, iPad and iPod touch models, as well as Macs.
The Nimbus isn't yet available for order, but the official SteelSeries website lists its price at $49.95. That's a huge improvement from when the first officially licensed Made for iPhone controllers hit the market for $100.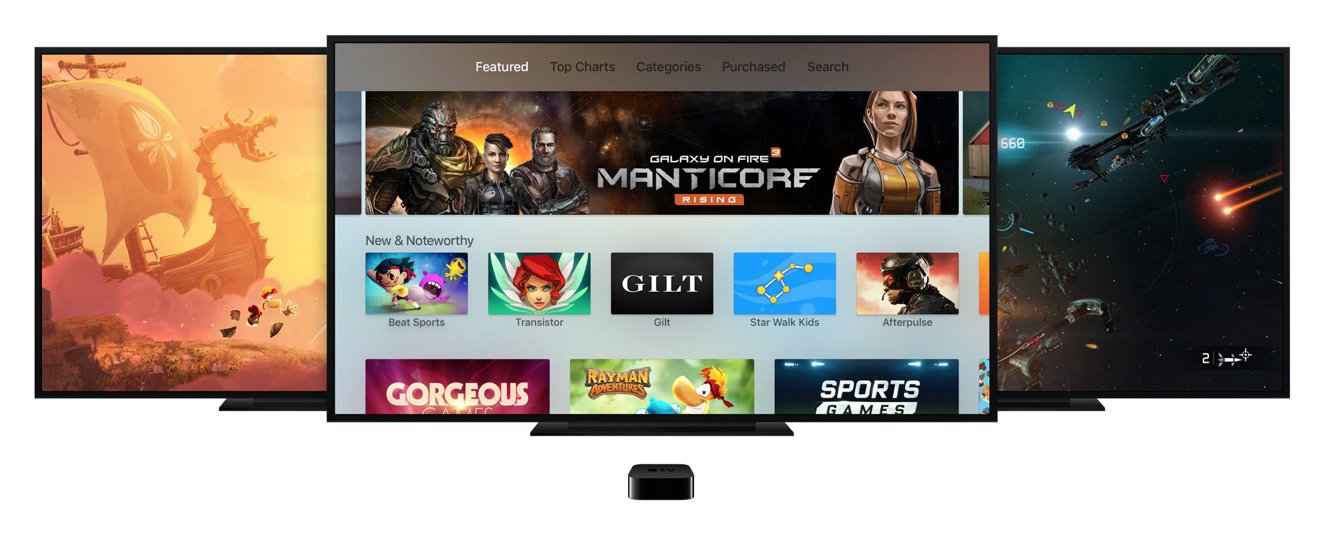 Games will also be playable on the Apple TV with the new Siri Remote, which has a built-in accelerometer and gyroscope, much like a Nintendo Wii remote. Apple is also selling separately a wrist attachment strap that plugs into the controller's Lightning port.
Announced at Apple's "Hey Siri" media event on Wednesday, the new Apple TV starts at $149 for 32 gigabytes of storage, which can be doubled to 64 gigabytes for $199. It will go on sale in late October, and features a dedicated App Store for third-party downloads, including controller compatible games.