Estimated iPhone 6s build cost pegged at $211.50, iPhone 6s Plus at $236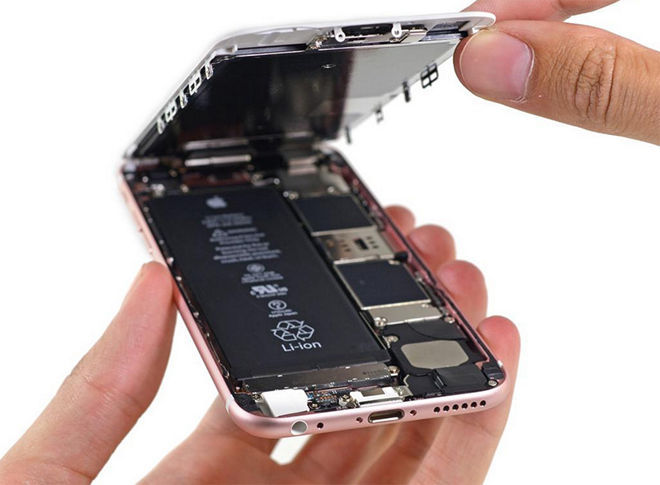 Despite Tim Cook's harsh dismissal of "guesstimators," research firm IHS Technology claims Apple's latest iPhone 6s and 6s Plus hardware bears material costs of $211.50 and $236, respectively.
According to the firm's findings, Apple's new 3D Touch display was the most costly single component at $52.50 for the iPhone 6s Plus, followed by the A9 processor at $22 apiece, reports Re/code. Other key components include a 2GB DRAM module priced at $17, Qualcomm baseband chip for $13 and front and rear camera modules at $22.50.
Pricing for a 16GB NAND flash chip is estimated at $5.50, while iPhone's WLAN module and battery pack come in at $6 and $4.50, respectively. Combined cost for onboard audio hardware, NFC controller, accelerometer/gyroscope, barometer and compass come in at $18. Miscellaneous items like enclosures, circuit boards and connectors account for another $42, while assembly fees come out to $4.50 per device.
It appears IHS is hedging its bets after Cook slammed what he calls supply chain "guesstimators" in April, as Senior Research Director Andrew Rassweiler said his firm's numbers do not account for research and development, logistics, marketing and other costs. During Apple's quarterly conference call for the second quarter, Cook said he has never seen an estimated bill of materials breakdown "that's even close to accurate."
An initial teardown conducted last week showed iPhone 6s and 6s Plus share a largely unchanged internal layout in respect to last year's models. The overall dimensions increased slightly, as Apple had to make room for a thicker — and much heavier — 3D Touch display, while a decrease in battery size left space for the new Taptic Engine vibration mechanism.
Most recently Chipworks discovered Apple dual-sourced A9 SoC production from Samsung and TSMC, finding Samsung's 14nm fabrication process yields a chip 10 percent smaller than TSMC's design based on a 16nm FinFET process.