iTunes Connect iOS app updates with push notifications for content status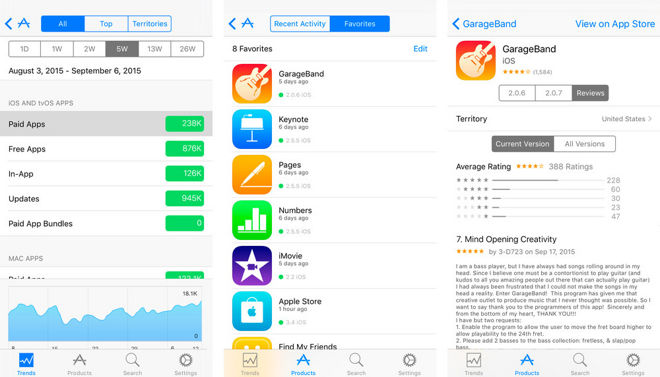 Apple updated its iTunes Connect client for iOS on Tuesday, bolting on a notification system for developers, publishers and others who need to keep up with their submissions.
With the latest Connect client, app developers will receive alerts anytime their app's status changes, and movie and TV distributors will get quality control updates. Both authors and publishers can get pings about iBooks availability.
For all parties, the app will now send alerts about returned payments and agreement expirations. People who don't want to receive notifications can toggle them within the app's Settings menu.
Last week Apple debuted a redesigned Connect Web interface. The biggest changes were tvOS support, and the ability to set a date and time for app rollouts, instead of having to count on Apple for launch timing.