Swatch beats Apple to China mobile payments market with Bellamy watch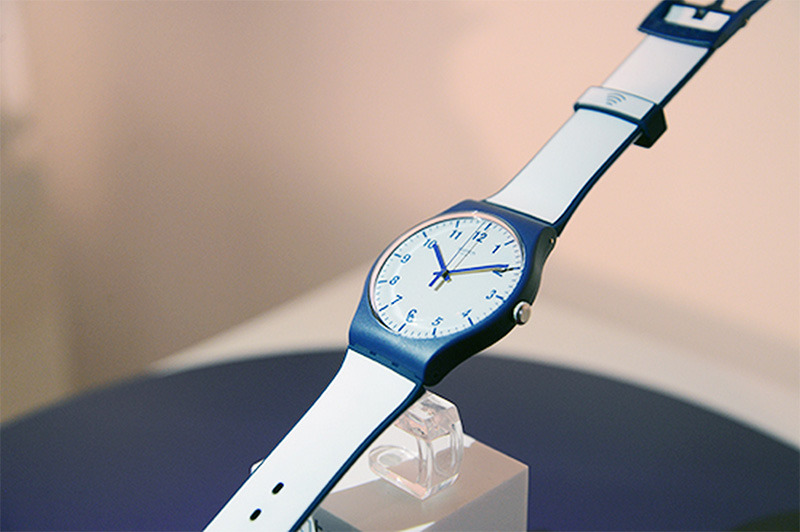 Swatch, the world's largest watchmaker by revenue, on Wednesday announced immediate Chinese availability of Bellamy, an NFC-toting watch capable of conducting mobile transactions processed by credit card operator UnionPay and the state-owned Bank of Communications Co.
For Swatch, today's launch represents a foot in the Chinese payments industry door, but more importantly a head start on Apple, which hopes to market its own touchless solution in Apple Pay on Apple Watch. With its mass appeal and huge installed customer base, Apple is viewed by some as a legitimate threat to traditional watchmakers in the battle for the wrist.
Priced at 600 yuan (about $95), and without Internet connectivity, Bellamy is certainly not a direct segment competitor to Apple's wearable. But as The Wall Street Journal reports, Swatch launched its new product in partnership with UnionPay, China's only viable processor of NFC payments. That deal, alongside a separate collaboration with China's Bank of Communications, grants the Swiss watch conglomerate unfettered access to the country's mobile payments infrastructure.
Apple has been trying to strike a deal with UnionPay for more than a year, but talks reportedly stalled in February. The road to an amicable agreement could be a rocky one considering an impasse over usage rates and Apple's reluctance to store customer data on in-country servers.
As for Swatch, CEO Nick Hayek announced the UnionPay deal in March, saying at the time that his company plans to slowly integrate "smart" features into its various brands, starting with NFC capabilities. He was quick to point out that Swatch is unlikely to bring a full-fledged "smartwatch" to market, nor does the company plan to build health tracking functions into its lineup.
"We are not a consumer technology company," Hayek said. "We don't want to produce a reduced, minimized mobile phone on your wrist."
Hayek initially dismissed the idea of an Apple branded wearable in 2013, but his tune quickly changed. In February, five months after Apple unveiled Watch and two months prior to its sales debut, the Swatch chief announced competitors to both Apple Watch and Apple Pay.