Apple says China operations now 100% carbon neutral, plans to expand clean energy to supply chain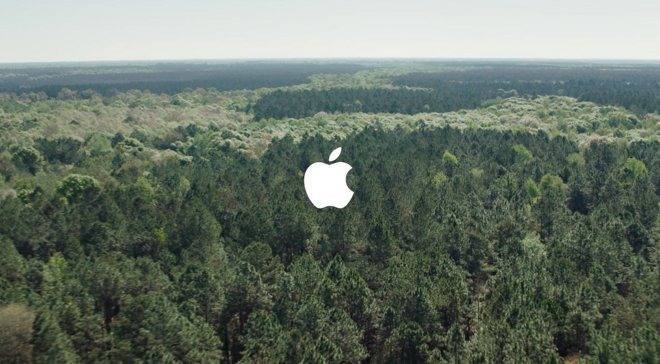 Apple on Wednesday announced a pair of initiatives that will help reduce the carbon footprint of its Chinese manufacturing partners, saying its own operations in the region are now carbon neutral.
According to Apple, the two new programs will avoid production of 20 million metric tons of greenhouse gas between now and 2020, the equivalent of taking 4 million cars off the road for a year. The power program builds upon Apple's current environmental efforts in the region, which include solar plants and forest management.
"Climate change is one of the great challenges of our time, and the time for action is now," said Apple CEO Tim Cook. "The transition to a new green economy requires innovation, ambition and purpose. We believe passionately in leaving the world better than we found it and hope that many other suppliers, partners and other companies join us in this important effort."
Apple plans to offset energy used by its supply chain by building solar installations that will generate more than 200 megawatts of power in the northern, eastern and southern grid regions of China. That amount is equivalent to the energy used by more than 265,000 Chinese homes in a single year, Apple says.
In a related initiative, Apple is pushing its manufacturing partners to be conscious of energy consumption. The plan is to work with suppliers to build out clean energy facilities that will ultimately pump out more than 2 gigawatts of electricity when completed. Foxconn, for example, promises to offset the energy needs its Zhengzhou factory requires in final iPhone production by constructing solar installations capable of producing 400 megawatts of power. Construction is slated to start in the Henan Province and should be finished by 2018.
"We are excited to embark on this initiative with Apple. Our companies share a vision for driving sustainability and I hope that this renewable energy project will serve as a catalyst for continued efforts to promote a greener ecosystem in our industry and beyond," said Foxconn founder and CEO Terry Gou. "Sustainability is a core pillar in Foxconn's strategy and we are committed to investing in green manufacturing."
Finally, Apple announced that construction of its 40-megawatt solar projects in the Sichuan Province is complete. The amount of clean energy generated by these installations offset the needs of Apple's 19 offices and 24 retail stores in China. With the new solar installation coming online, 100 percent of Apple's operations in China and the U.S., and more than 87 percent of its worldwide operations, are powered by renewable resources.
"Being responsible, protecting air and water, and driving clean energy are at the heart of Apple's commitment to China," said Lisa Jackson, Apple's vice president of Environment, Policy and Social Initiatives. "These projects go beyond Apple's operations in China to help our suppliers adopt clean renewable energy."