'Worst is over' as higher price of iPad Pro to offset iPad shipment declines, KGI says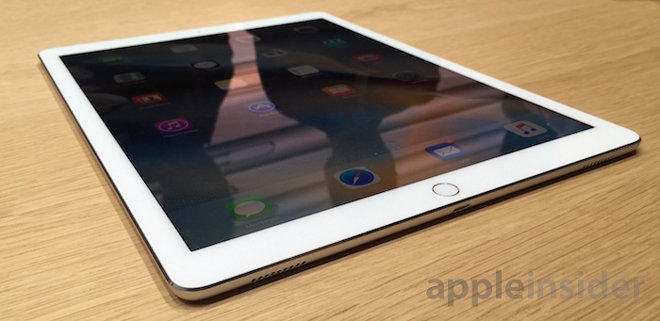 AppleInsider may earn an affiliate commission on purchases made through links on our site.
While iPad shipments continue to sink, Apple's revenue from the product line should stabilize as prices trend toward the higher end, thanks to the debut of the high-end iPad Pro starting at $799.
Analyst Ming-Chi Kuo of KGI Securities issued research note on Thursday, a copy of which was obtained by AppleInsider, in which he declared that the "worst is over for iPad." Specifically, he expects the average selling price of the iPad lineup to improve due to the launch of the iPad Pro, which is set to go on sale next month.
His supply chain sources suggest Apple will ship about 2 million iPad Pro units in the holiday quarter, limited by supply issues with display panels from Sharp. But looking forward into 2016 as supply increases, he expects that the average selling price will also rise.
His estimates suggest the iPad will reach as many as 15.5 million units this quarter.
Kuo calls for total iPad shipments to decline 16 percent in 2016 to between 40 million and 42 million units. But revenues should be offset by higher margins on the 12.9-inch iPad Pro, he believes.
For the iPhone, Kuo believes the iPhone continued its robust year over year growth in the third quarter of calendar 2015. He predicts sales were up 23.6 percent year over year to 48.5 million units in the just-concluded September quarter, the results of which Apple will report next Tuesday.
Of those, he believes as many as 22 million units were from the iPhone 6s launch, and he credits Apple including China as a launch market for helping to propel sales.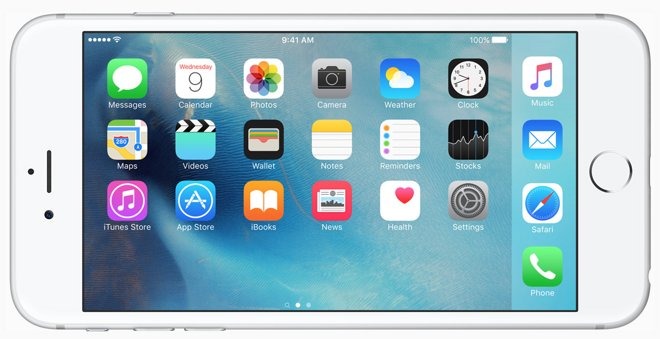 For the iPhone 6s product cycle, he does not expect the same level of year over year growth going forward. After a projected holiday quarter with between 70 million and 75 million units, Kuo cautioned that it's possible the iPhone could see its first year over year shipment decline in early 2016.
As for the Mac, Kuo believes it will continue to outpace the sluggish PC market. His supply chain sources indicated the new 12-inch MacBook with Retina display is already Apple's No. 2 most popular product, behind only the 13.3-inch MacBook Pro.
Finally, he believes Apple Watch shipments in the September increased to between 3.5 million and 4 million units, up from an estimate of 3.3 million from the prior quarter. Actual Apple Watch shipments remain unknown, as Apple has declined to give any specific figures for competitive reasons.
For Kuo, his focus on next week's earnings call will be Apple's guidance for the current holiday quarter. To him, if Apple fails to deliver upbeat guidance, the market will revise its early 2016 estimates downward, which could push shares of the stock downward.
"We note that a potential share correction may make a good entry point," he said.
Apple will report the results of its fiscal 2015 fourth quarter on Oct. 27 after markets close. AppleInsider will have full, live coverage of the earnings report and its subsequent conference call with the company's executives.