Apple will add 1,000 positions for manufacturing, customer service in Ireland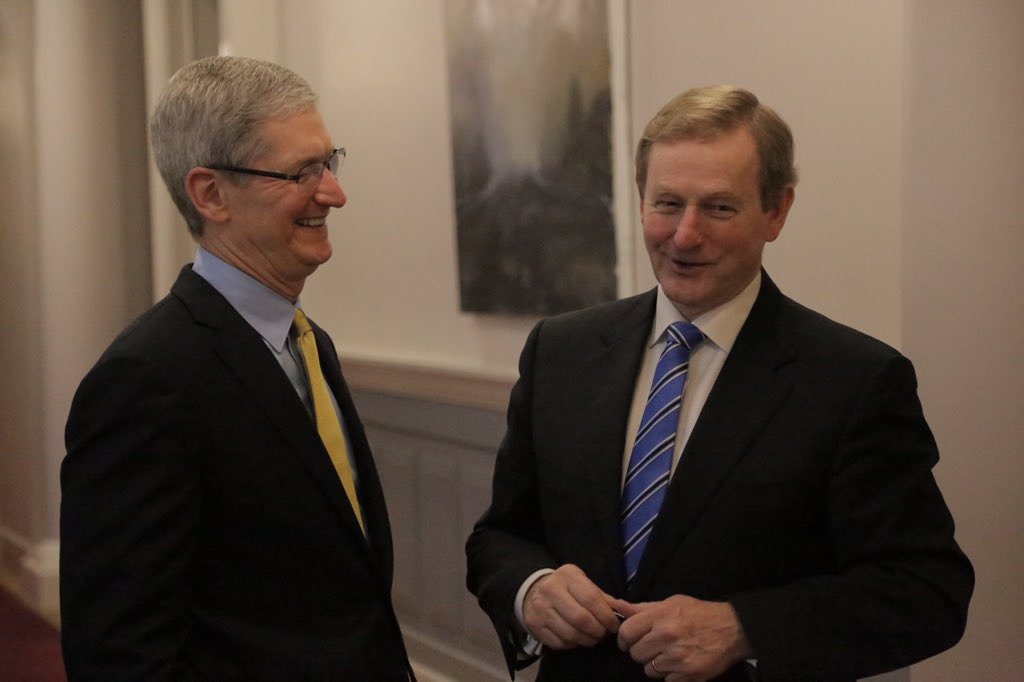 AppleInsider is supported by its audience and may earn commission as an Amazon Associate and affiliate partner on qualifying purchases. These affiliate partnerships do not influence our editorial content.
In a visit to Dublin on Wednesday, Apple Chief Executive Tim Cook revealed that his company will hire 1,000 new employees at its international operations in Cork, Ireland, bringing the total number of workers there to 6,000, some of which are locally assembling Apple hardware.
The new hires will be related to manufacturing, customer care, finance, and global supply chain management, according to Irish public broadcaster RTE. The positions are expected to be filled by mid-2017, to be located in a new building at the company's existing Holyhill site in Cork.
Apple also announced it has partnered with the Sustainable Energy Authority of Ireland to research offshore energy technology. The iPhone maker also revealed plans to establish a 1-million-euro Ocean Energy Industry Fund, which will research capturing wave energy to power its facilities in the country.
Cook was also recognized by the Philosophical Society at Trinity College Dublin, which awarded him with its Gold Medal of Honorary Patronage.
During his trip to Ireland, Cook was also set to issue a live address to Apple employees streamed all over the world, according to the Evening Echo.
Local officials praised Cook during the visit, saying that his endorsement of Cork will help put their city on the map for other corporations.
"When the largest company in the world supporting the best known brand on the planet decides to significantly increase their footprint and investment in Cork," Minister Simon Coveney reportedly said to the Echo, "it is a signal of confidence and an endorsement in the Irish economy and Cork city as a great place to build an international business."
Rumors of an Apple expansion in Cork first surfaced back in May, suggesting Apple was looking to improve its facilities there in response to overwhelming global demand for its products. The Cupertino, Calif., company already spent over $300 million on an expansion nearly two years ago, and it is also working on a $950 million datacenter in Galway.
Apple has an iMac assembly line at its Cork facilities, which is currently the only Apple-owned factory in the world. Cork-based employees also handle administration for Apple operations in Europe, the Middle East and Africa.
Apple's close relationship with Ireland is under scrutiny by the European Commission, which alleges that the company's customized tax agreement runs afoul of EU laws. An initial judgement was expected in June, but has been delayed as discovery proves "time consuming."