Apple removes HomeKit-incompatible devices from online store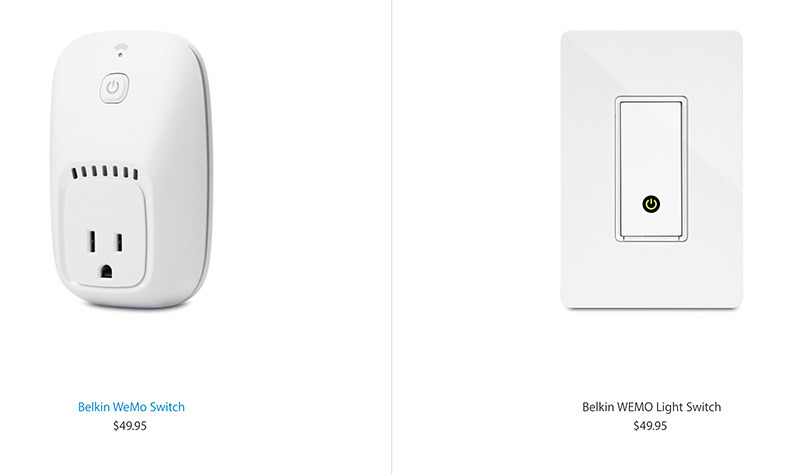 In what could be a move to push the first-party HomeKit connected home protocol, Apple has seemingly stopped online sales of incompatible devices made by Kwikset and Belkin, as well as the original August Smart Lock.
It is unclear when Apple took the products down from its virtual store shelves, but the August Smart Lock, Kwikset's Kevo and various Belkin smarthome products were available as recently as Nov. 13. MacRumors noticed Apple's removal of August and Kevo devices on Tuesday.
Aside from the two iPhone-connected door locks, Apple's online store no longer shows search results for Belkin's WeMo Switch and WeMo Light Switch. The connected devices affected by the takedown, while controllable via iOS app, do not directly support Apple's HomeKit protocol. For example, Kwikset's Kevo lock relies on Bluetooth communications or a standalone Internet bridge to operate, while Belkin's products are controllable via Wi-Fi with Google Nest integration.
August's eponymous smart lock is a different story, however. While the original version, which Apple most recently stocked, did not support HomeKit or Siri commands, a new HomeKit-enabled version was announced in October alongside a camera-toting doorbell. Apple did not carry those particular devices.
It should be noted that Apple has in the past removed items from its digital and physical store shelves only to return them weeks or months later.
AppleInsider has reached out for comment and will update this story upon receiving a response.