Personal Pickup comes to UK Apple Stores in continuing expansion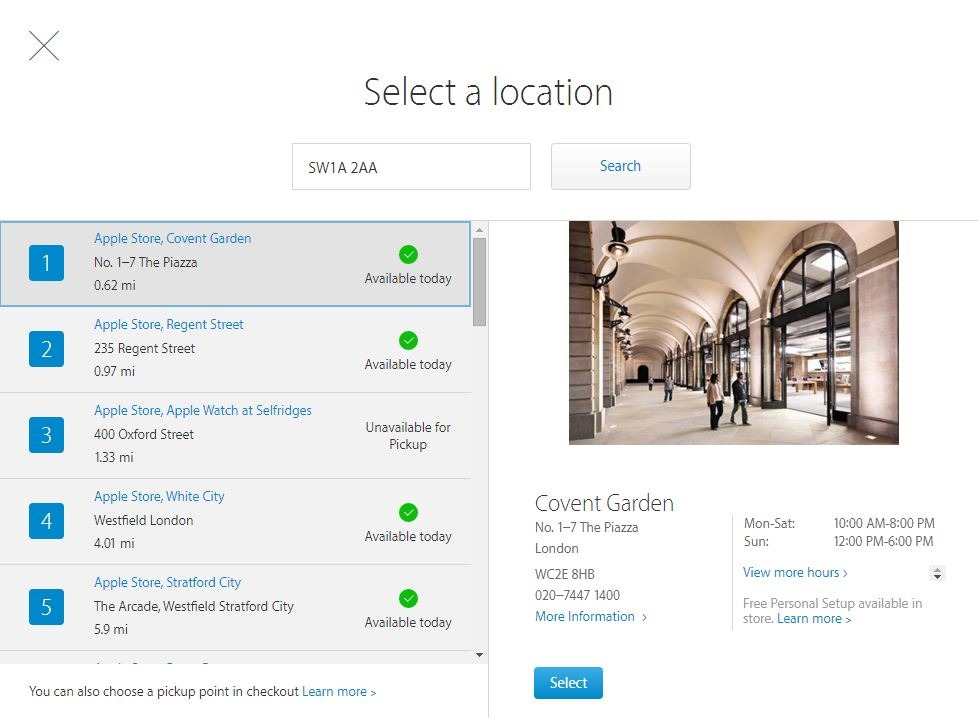 Apple on Friday brought Personal Pickup to shoppers in the United Kingdom, allowing them to buy products online but pick them up at their closest Apple Store on the same day.
As in other countries, shoppers should receive an email or text notification from Apple when their order is ready. At that point they only have to make it to the store and present photo identification.
Apple allows reserving products in many countries, but without Personal Pickup, purchases must still be completed in person. The company will also typically hold a product for just a short amount of time before putting it back on sale.
Australia and Canada also gained access to Apple Pay this week, albeit in limited form through a partnership with American Express. Most people in those countries use credit cards from companies like Visa or MasterCard.