Apple Pay to reportedly launch in China by February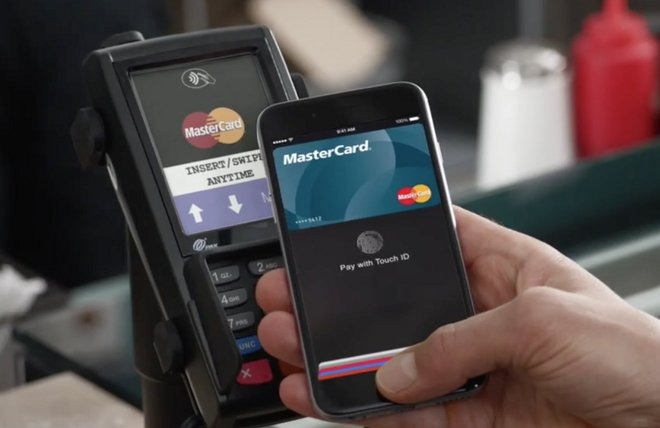 Rumors of Apple's entry into the Chinese mobile payments market gained momentum on Monday, as sources reportedly told Dow Jones and other outlets current plans hold for an Apple Pay launch by February 2016.
Word of the supposed debut arrived in a "breaking" tweet from CNBC, though the news outlet failed to offer further details, including specifics on how Apple plans to deal with regulatory hurdles, credit card processor partnerships and national bank agreements.
A more comprehensive report from The Wall Street Journal said Apple is well on its way to a release after striking deals with China's four state-run banks, meaning users would link Apple Pay directly to their bank accounts. Apple is aiming to launch Apple Pay before China's Spring Festival holiday on Feb. 8, the publication said.
It is no secret that Apple is champing at the bit to launch its touchless payment service in China, a sector that accounts for more of Apple's overall revenue with each passing quarter. So far, however, Apple Pay has yet to curry favor with Chinese banks and, more importantly, the state-owned credit and debit card processor UnionPay. Without UnionPay on board, Apple's card-based product is dead in the water.
Reports in 2014 suggested Apple was close to striking a deal, but discussion ultimately fell through. At the time, it was rumored that UnionPay was reluctant to agree to Apple's usage rates which, while identical to those in the U.S., the UK and other Apple Pay markets, is considered high for China.
Still, in May Apple CEO Tim Cook said he was "very bullish" on Apple Pay's chances in China, noting the country's growing middle class and high saturation of smartphone owners bodes well for mass adoption. Cook reiterated his stance on China's potential as a major growth driver during his company's most recent quarterly earnings conference call.
One option that gained traction late last year was a possible tie-up with Ant Financial, a subsidiary of e-commerce giant Alibaba. Ant runs Alipay, a popular online payments service that has seen middling success with QR code-based mobile transactions. Alibaba confirmed it was in discussions with Apple, but a finished product has yet to materialize.
Elsewhere in the world, Apple Pay is off to a strong start, though adoption is not on pace to usurp traditional payment methods anytime soon. Initially launched in the U.S. last October, Apple Pay reached UK shores in July and more recently went live in Canada and Australia last week.