Square launches NFC mobile card reader with Apple Pay support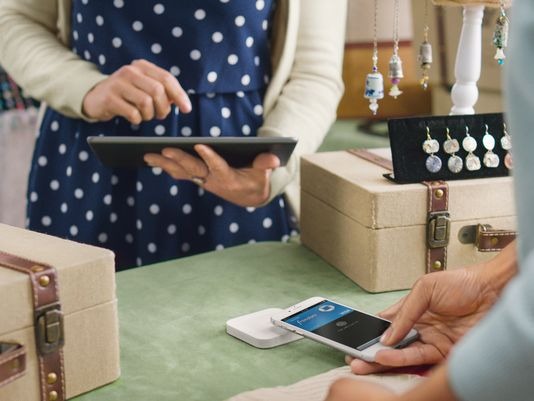 Square on Monday officially launched a new mobile card reader compatible with Apple Pay, something that could potentially boost the latter platform's support outside of major retail chains.
The Contactless and Chip Reader supports not just Apple Pay but Android Pay, Samsung Pay, and chip-based credit and debit cards. It works with Square's existing point-of-sale app, and moreover includes the company's previous magstripe card reader for backwards compatibility.
The CCR costs just $49, though each transaction carries a 2.75 percent fee.
Apple and Square first teased the new reader at the former's Worldwide Developer Conference in June, but didn't offer a precise release date at the time.
One of Apple's Pay's biggest obstacles has been small business support. Although Apple has made attempts to push into that market, many independents can't afford NFC-equipped terminals, and indeed many national U.S. chains have yet to finish upgrading.
PayAnywhere recently launched an Apple Pay-ready mobile reader of its own, but Square is one of the most popular payment options for small businesses, particularly among trailer and kiosk owners.
AppleInsider has affiliate partnerships and may earn commission on products purchased through affiliate links. These partnerships do not influence our editorial content.