Former Microsoft CEO says Windows 10 universal apps "won't work," questions cloud revenue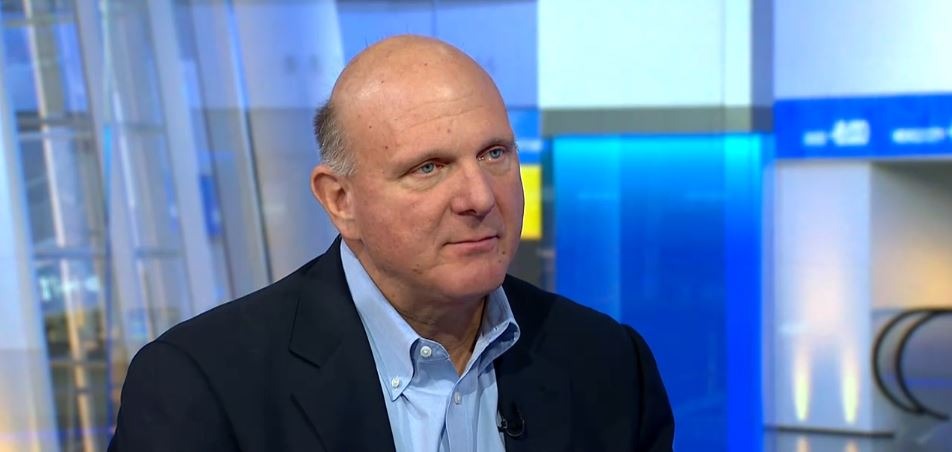 Steve Ballmer, who remains Microsoft's largest shareholder, offered some scathing criticism of how the company is reporting its revenues and profit margins from cloud services and hardware, as well as its universal app strategy for wooing developers to create apps for Windows devices.
Obscured revenue and profitability from cloud, hardware
Speaking at the company's shareholder meeting, as noted in report by Dina Bass for Bloomberg, Microsoft's outspoken former chief executive first took aim its cloud services and hardware business, which the company has touted as key to replacing lost licensing revenues from a PC industry in decline.
Rather than reporting actual revenues and disclosing profit margins across all of its cloud services, the company has only offered a "run rate," an extrapolation that assumes revenues remained constant throughout the year based on a snapshot of real data.
Microsoft reported 44 percent gross margins on its commercial cloud business, but does not report its total profits from cloud services or hardware.
Microsoft's gross margins from its legacy software business have historically been very high (peaking at over 90 percent over the last decade, with a median rate of 81.44 percent). However, Ballmer pointed out hardware and cloud services— two businesses the company has been pursuing since Satya Nadella took over as chief executive in 2014— contribute far lower margins than software.
"It's sort of a key metric," Ballmer said. "If they talk about it as key to the company, they should report it." He specifically called Microsoft's reporting of a revenue run rate "bullshit."
Apple reports actual revenues for its hardware business, and specifically details net revenues and unit sales for iPhone, iPad, and Mac as well as providing net revenues for Services (including iTunes, App Store, Apple Music, AppleCare, Apple Pay and licensing) and Other Products (which bundles Apple TV, Apple Watch, iPod, Beats and other accessories). It also reports its overall gross margins.
Microsoft reports overall revenues from three segments: Office, Server/Cloud/Enterprise, and "More Personal Computing," a segment that includes Windows licensing; phones, Surface and PC accessories; Xbox and all gaming subscriptions and royalties; and search advertising. The company also offers some details on revenues (but not unit sales or margin) for Lumia phones, Surface and Xbox.
While pundits have castigated Apple's decision from last fall to not detail Apple Watch unit sales or revenues, there hasn't been similar criticism of Microsoft's refusal to detail Surface or Lumia tablets or other hardware products like Microsoft Band. No other hardware makers apart from Apple detail the number of tablets they sell either.
Windows Phone apps
When a shareholder asked Nadella to address the lack of apps for its Windows Phone platform, the company's current chief executive outlined his Windows universal apps strategy, which hopes to entice developers to create new software that can run on both desktop and tablet Windows 10 PCs and Windows Phone.
Ballmer began talking over the top of Nadella, stating "that won't work," and saying that Microsoft should instead develop software to enable users to run Android apps on Windows Phone.
This spring, Microsoft announced plans for Windows 10 and Windows Phone to run a new type of universal Windows 10 app, while also enabling developers to easily port their software from Android or iOS into universal Windows apps.
Last month, Tom Warren of the Verge reported that Microsoft had put on hold its plans to facilitate Android software ports in order to focus on development tools for porting iOS apps.
Microsoft currently offers bridge tools to allow developers to create Windows 10 universal apps that reuse their existing Objective-C code developed for iOS apps. This hasn't resulted in a quick fix for Windows Phone users however.
In part, that's because the Windows Phone market is insignificantly small and Windows 10 adoption has begun to slow down after an initial surge of upgrades. Data from StatCounter and NetApplications (cited by PCWorld in October) indicates that Windows 10 accounted for around 7 percent of online users, compared to the roughly 80 percent who are still using Windows XP, 7 or 8.
That makes Windows 10 roughly as large as Mac OS X as a platform, but representing a less attractive demographic of users. Apple's Mac App Store hasn't received the same enthusiasm developers have showered upon the iOS App Store, in part due to requirements that Mac apps be signed, among other restrictions. Microsoft imposes similar restrictions on its universal Windows 10 app store.
Further, given that the vast majority of Windows PC users have older OS versions installed, developers wanting to target Windows desktop users are far more likely to write conventional Win32 apps than learn an entirely new development style specifically to target a minority of Windows PCs and the extremely small segment of Windows Phones and tablets that can't run conventional Windows software.
In October, Ballmer said in an televised interview that he believed Microsoft represented the only serious competition to Apple.
"If there's going to be any competition at all for Apple it will come from Microsoft," Ballmer said, adding that unlike Samsung, Microsoft has the "software and the hardware capability" to offer real competition.