Spotify might allow high-profile artists to restrict music to paid subscribers, report says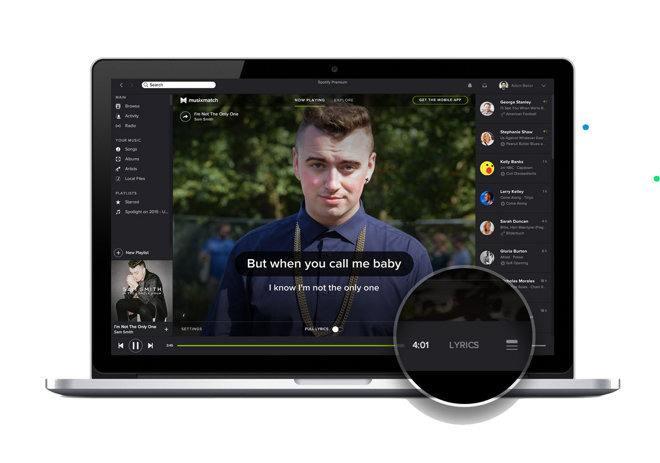 Streaming music giant Spotify is apparently buckling under the load of increased competition from the likes of Apple Music, as a report on Tuesday claims the service is considering a new content "windowing" policy that would make music from select artists available only to paying subscribers.
Citing sources familiar with the matter, The Wall Street Journal on Tuesday said Spotify recently informed music executives of a potential policy shift that would allow only paying subscribers access to certain new releases, making it free to stream at a later date. Currently, the company requires musicians to release their music to both paying subscribers and free users.
Referred to as "windowing," the strategy could go into motion as a test to evaluate its effect on subscriber numbers and new sign-ups. According to the report, Spotify has about 20 million customers paying the $10-per-month subscription fee, and another 80 million who listen to ad-supported streaming.
While talks are ongoing, sources said Spotify reached a tentative agreement to window Coldplay's upcoming album "Head Full of Dreams," but negotiations failed after the band was unable to guarantee that its songs would not be available on other free platforms like YouTube.
Spotify's strategy shift is thought to be in response to increased pressure from pure for-pay services like Apple Music, which recently notched a win by getting launch day access to Taylor Swift's "1989" album this summer. Musicians are becoming increasingly wary of online streaming services and their royalty payout structures, which are less lucrative than digital downloads and far behind physical media sales.
Swift, an advocate of sustainable artist royalties, last year removed her music from Spotify after the two parties had a falling out over "1989's" release. The musician wanted Spotify to limit listening to paid subscribers in the U.S., while making it available for free in weaker performing countries. Spotify denied the terms and Swift pulled her catalog.
Today's report jibes with rumors from August that claimed Spotify, under pressure from music labels, would in 2016 move to a premium-only streaming model for certain songs, albums and artists.