Apple's 4-inch 'iPhone 6c' set for April 2016 launch, China Mobile claims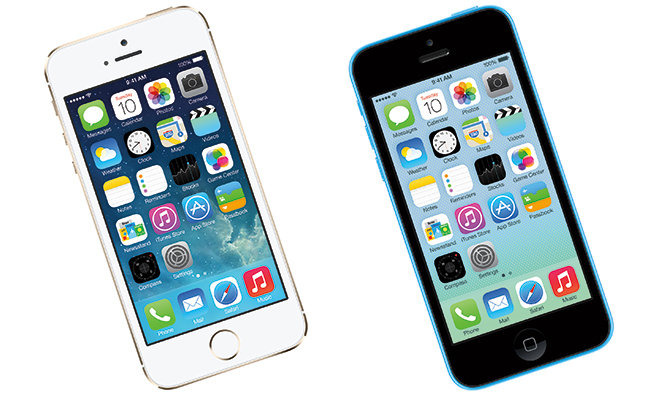 China Mobile is apparently planning for an April 2016 launch of a new 4-inch iPhone, a product launch calendar from Apple's carrier partner has revealed.
The rumored release date for a new, smaller iPhone model apparently comes from a presentation from China Mobile, spotted by MyDrivers. According to the site, the upper right box of the chart shown onscreen mentions a new Apple handset launching in April of 2016
While the characters to the right are difficult to read, AppleInsider can confirm that the presentation slide does say "Apple" in the text in question. In addition, the column above it does mention the month of April.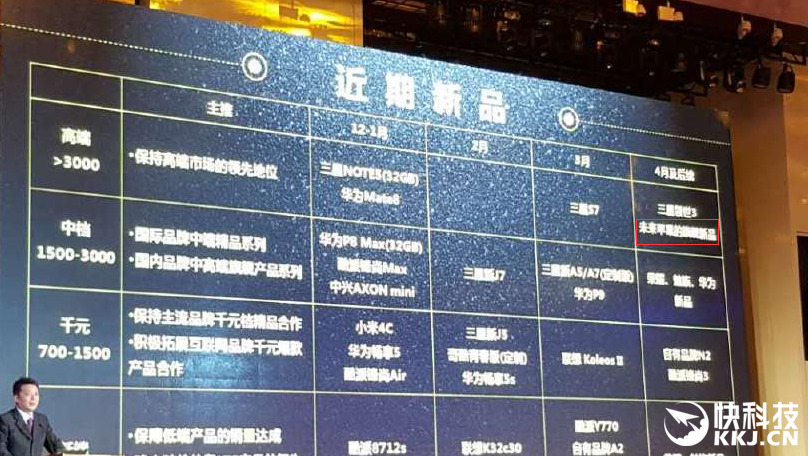 However, it should be noted that in Mandarin, the word "iPhone" is typically written out in Chinese. The report was first discovered by GadgetzArena.
The original report refers to the anticipated new handset as an "iPhone 7c," but Apple typically updates its flagship handsets in the fall timeframe. It would seem unlikely that a handset branded "iPhone 7c" would debut before an "iPhone 7."
Instead, most media has referred to the rumored device as an "iPhone 6c," based on the fact that the 4-inch smartphone is expected to feature many of the same components as the iPhone 6 and iPhone 6s series.
The so-called "iPhone 6c," has been the subject of numerous rumors in recent weeks. Specifically, Apple is believed to be working on a new, smaller 4-inch model with an A9 processor and Apple Pay support.
It's expected that a new 4-inch iPhone would be a low-end model, replacing the iPhone 5s at the $449 price range. Reports have suggested that it will lack the 3D Touch pressure sensing input of the iPhone 6s series, but will sport a metal chassis giving it a more "premium" feel than the iPhone 5c lineup.
An April 2016 launch for an "iPhone 6c" would line up with a recent report claiming Apple is planning for a March 2016 event. Specifically, it was said that Apple could debut a new 4-inch iPhone at that presentation, along with a second-generation Apple Watch.
Analyst Ming-Chi Kuo of KGI Securities has also pegged a new 4-inch iPhone for an early 2016 launch. He believes the handset will look largely like an iPhone 5s, though it will feature "2.5D" cover glass, slightly curved like on the iPhone 6 and iPhone 6s.
As for the flagship 2016 model, Kuo believes the so-called "iPhone 7 Plus" will feature 3 gigabytes of RAM in its "A10" processor, an increase over the 2 gigabytes found in the A9 chip on the iPhone 6s Plus. While the larger 5.5-inch model will receive the RAM boost, he indicated that the 4.7-inch "iPhone 7" is unlikely to see a RAM increase, and will feature the same 2 gigabytes as the iPhone 6s.