Apple SVP Johny Srouji nets $9.6M in RSUs in first SEC filing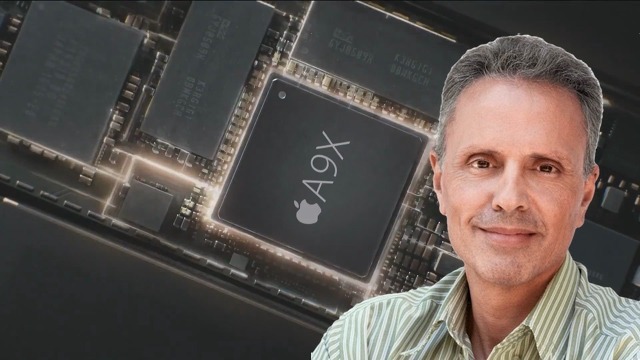 In his first U.S. Securities and Exchange Commission filing as Apple's SVP of Hardware Technologies, Johny Srouji revealed the recent receipt of a restricted stock unit award currently worth $9.6 million, as well as substantial common stock holdings valued at $10.9 million.
Srouji was awarded 90,270 RSUs on Oct. 5, 2015, two months before being officially named as a direct report to CEO Tim Cook in December. The restricted stock is set to vest 12.5 percent in semi-annual installments over a period of four years.
It is not clear whether Srouji received the restricted stock parcel as part of a promotion to Apple's high-level executive team, but the most recent RSU count is nearly double that of past awards. Apple previously meted out Srouji's awards in batches of 17,380 RSUs in 2012, 53,813 in 2013 and 55,842 in 2014. Each allotment follows the same 12.5 percent, semi-annual vesting rules as the most recent October bundle.
Srouji's cache of owned stock and RSUs, if converted to common stock at current Apple stock prices, amounts to just over $34 million. Apple traditionally awards restricted stock to high-ranking executives to retain talent and incentivize work performance.
Apple announced Srouji's new assignment as SVP of Hardware Technologies earlier this month. Prior to becoming one of Apple's top brass, the engineer played a key role in developing the company's in-house A4 processor, the forebear of Apple-designed A-series chips powering all iPhones, iPads and iPod touch devices.
In addition to his work on Apple's system-on-chip line, Srouji has overseen developments of new battery, storage and display technologies.