Apple raises iPhone, iPad prices in Germany to account for copyright levy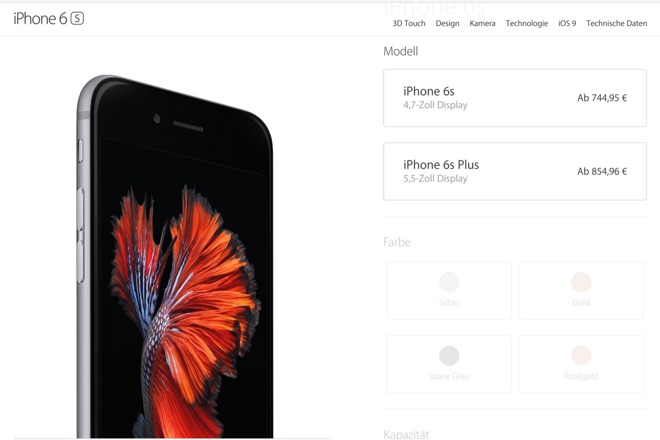 AppleInsider may earn an affiliate commission on purchases made through links on our site.
Apple raised iPhone and iPad pricing in Germany over the weekend to account for a new copyright levy agreement inked by tech industry importers and creative professionals in December.
Last month, Apple and other tech companies agreed to pay 5 to 7 euros ($5.50 to $7.70) per smartphone and tablet in a deal designed to benefit musicians, producers and other content producers. The Cupertino, Calif., company confirmed to the Associated Press on Sunday that the price hike is connected to Germany's new levies.
As it applies to Apple's product lineup, the price adjustment adds just under 6 euros to current iPhone models, while iPad prices jump about 7 euros.
According to the AP, money gained by the levies will be meted out to creative professionals, including "creators, producers and acting artists of erotic and pornographic films." The new levy is based on a 1965 German law granting consumers the right to make personal copies of sounds, images and text in exchange for a small fee applied to the purchase price of a new device, the report said.
German trade association Bitkom said in a statement last year that the treaty, which runs through 2018, incorporates back compensation for iPhones sold from 2008 and iPads sold from 2012.