Hunter debuts first HomeKit-connected ceiling fans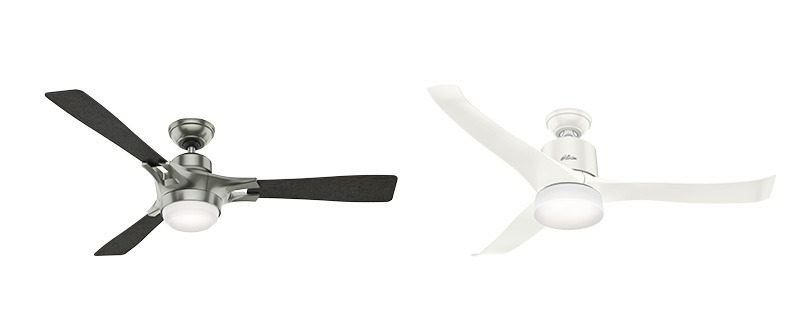 Adding to the blitz of CES announcements building on the success of Apple's product ecosystem, Hunter Fan Company on Monday revealed two Wi-Fi enabled ceiling fans with smartphone connectivity support, including Apple's internet of things HomeKit protocol.
Hunter plans to introduce two fan models next month in the Symphony and Signal, both of which feature Wi-Fi technology and HomeKit support for smart home automation and voice control via Apple's Siri virtual assistant.
Alongside app-based remote control capabilities, the connected fans can be triggered using HomeKit's geolocation functions or included as part of a larger scene macro. Users can, for example, set a geolocation trigger to turn off fan lights, draw the blinds and lock the doors when they leave the house.
In addition, the fans integrate with existing smart home products like connected thermostats and other HomeKit-capable devices to deliver comprehensive automation features. For example, the fan's dimmable LED light might be triggered to illuminate when a HomeKit smoke detector goes off.
"When we first had cameras on our iPhones, we didn't immediately envision the ability to deposit checks with them. Similarly, we know that these fans enhance energy efficiency, home security and convenience, but we believe we've just scratched the surface of their full potential," said John Neilson, Hunter's chief marketing officer.
Symphony and Signal are both 54-inch fans, feature advanced motors, built-in lighting and are expected to go on sale in February for $329 and $379, respectively.