Apple registers apple.car, apple.auto and apple.cars domain names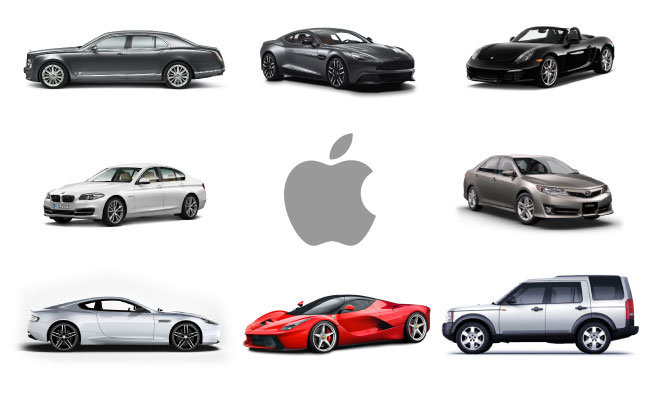 Whether related to CarPlay or the heavily rumored Apple Car, Apple this week registered a trio of automotive-focused domain names, in a move that will surely fuel further speculation about "Project Titan."
As of Friday, Apple owns the domain names of apple.car, apple.auto, and apple.cars, according to publicly available Whois records. The registrations were first discovered by MacRumors.
Apple, of course, is responsible for CarPlay, an in-car infotainment system currently available on the market.
But it's believed that Apple's automotive ambitions extend well beyond CarPlay, with the company heavily rumored to be working on its own electric vehicle, said to be known internally as "Project Titan."
Apple frequently registers domain names, trademarks, patents and otherwise, whether or not they are ever used by the company. For example, the email address [email protected] is associated with nearly 13,000 domain names, while Apple Inc. is associated with nearly 9,000.
AppleInsider exclusively reported earlier this year that the bulk of "Project Titan" development is underway at a secretive facility in Sunnyvale, Calif., known by the code-name "SG5." Evidence suggests that a shell company known as SixtyEight Research may be a cover for Apple to help conceal its true operations at the Sunnyvale garage.
Apple is said to have an internal target ship date of 2019 for its electric car project, but rumors claim the first-generation model won't be a self driving vehicle. The project is said to have 600 people currently working on it, but those in charge have reportedly been given the go-ahead to triple the size of the team to 1,800 personnel.