Apple issues first betas for iOS 9.3, tvOS 9.2, watchOS 2.2 and El Capitan 10.11.4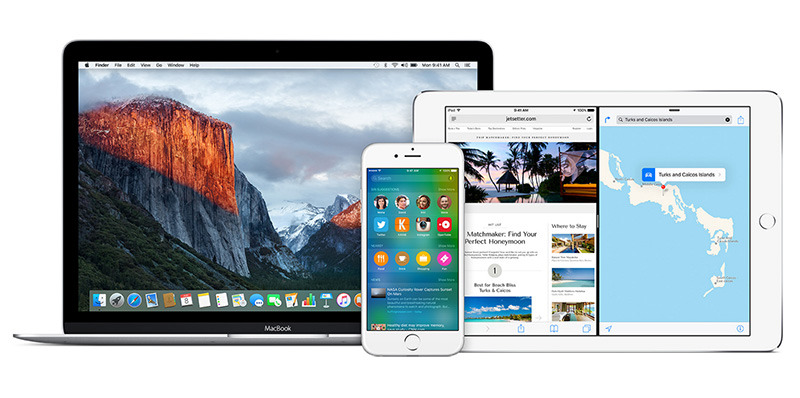 Apple on Monday dropped a deluge of new software updates for testers, with new beta releases for its iOS, tvOS, watchOS and Mac OS X platforms now available to download.
Monday's releases of iOS 9.3, tvOS 9.2, watchOS 2.2 and OS X 10.11.4 mark the first pre-release betas of those versions of Apple's major software platforms. Beta releases for Apple Configurator 2.2 and Xcode 7.3 were also made available.
The first beta of iOS 9.3 is identified as build 13E5181d. watchOS 2.2 carries build number 13V5098e, and tvOS 9.2 is build 13Y5179e.
The OS X 10.11.4 beta carries the build number 15E27e, while OS X Server 5.1 is build 15S5058. Finally, Xcode 7.3 is build 7D111g, and Apple Configurator 2.2 is build 3C19.
Monday's updates are noteworthy in that they are point-one version updates, suggesting they could pack in more new features, rather than just bug fixes and security updates. Apple has yet to release iOS 9.2.1 or OS X 10.11.3 to the public, meaning developers have multiple newer builds than are available to others.