Broadway musical to tell story of epic rivalry between Steve Jobs and Bill Gates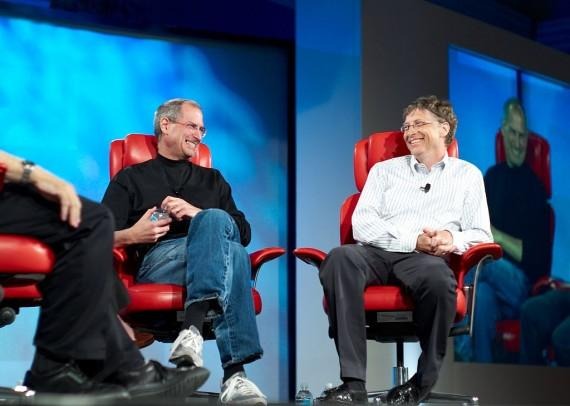 The famous rivalry between tech titans Steve Jobs and Bill Gates, whose companies Apple and Microsoft together shaped the modern computing world, is the focus of an upcoming Broadway musical comedy called "Nerds," set to open in April.
True to its name, "Nerds" will feature a host of onstage tech, including holograms, projection mapping and even a dedicated app, reports Rolling Stone. As part of the show, audience members are able to interact with the app (OS support is unknown at this time) to choose the play's ending.
Written by Jordan Allen-Dutton and Erik Weiner, alums of Cartoon Network's "Robot Chicken," "Nerds" won multiple local awards in its first staging put on by the Philadelphia Theatre Company in 2005. The musical was also staged at the North Carolina Theater as a limited engagement.
Both Allen-Dutton and Weiner grew up in cities heavily influenced by the technology industry. Allen-Dutton spent his childhood in Palo Alto, the same city where Jobs was raised, while Weiner grew up just north in San Francisco.
Directing the stage play for Broadway is Casey Hushion, while Emmy winner and Tony nominee Josh Bergasse has been tapped as choreographer.
The cast has yet to be decided, but today's report says decisions should be in within a few weeks. "Nerds" will open on Apr. 21 at the Longacre Theatre.