Microsoft offering up to $250 for Apple Watch users to trade in for a Band 2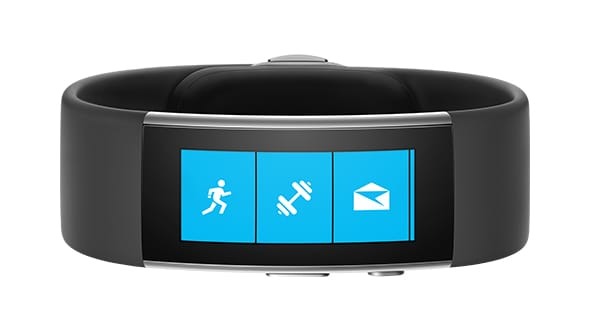 Microsoft is taking direct aim at rival Apple in a new promotion, which offers Apple Watch owners up to $250 in credit toward the purchase of a new Microsoft Band 2.
The new promotion actually covers a wide range of wearable devices, including options from Fitbit, Garmin, Nike, and Sony. Original Microsoft Band owners can also earn up to $35 for trading in their first-generation device, but Microsoft is offering the most credit for the Apple Watch.
Values on the trade-ins strangely do not correspond directly with the price of the unit. For example, the maximum $250 trade-in applies to the 38-millimeter stainless steel Apple Watch with milanese loop band, while owners of the larger, more expensive 42-millimeter size will receive only $100 on their trade toward a Band 2.
The Band 2 was unveiled by Microsoft in October, improving upon the first-generation model by switching to a curved OLED display, and adding a barometer for elevation tracking. Like the first-generation model, it features sensors for heart rate, UV levels, and dedicated GPS.
The Band 2 supports Microsoft's Windows Phone products, but is also compatible with the iPhone via the Microsoft Health app. There is also a Health app made by Microsoft for Mac OS X. It's priced at $249.
Though sales of the Band nor the Apple Watch have been disclosed by their respective companies, all signs indicate that the Apple Watch has been the dominant player in the wearables space since it launched last April. One estimate issued this week projected that the Apple Watch accounted for more than half of all smartwatch shipments across 2015, despite launching four months into the year and seeing limited availability initially.
Apple also trounces the competition on the number of third-party apps available — there are already around 10,000 available on Apple Watch, compared to 4,000 for the next largest platform, Android Wear.