UBS sees record 75M holiday iPhone sales driven by Apple's lower priced models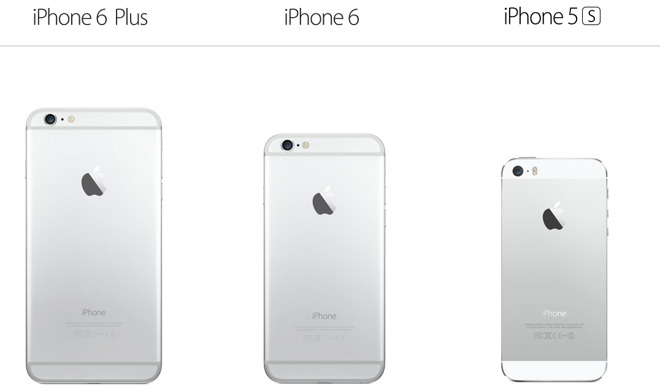 AppleInsider may earn an affiliate commission on purchases made through links on our site.
Investment firm UBS believes Apple sold a record number of iPhones during the just-concluded December quarter, but that fewer customers opted for Apple's high-end models when compared to a year prior, based on new market research.
Citing the latest data from Consumer Intelligence Research Partners, UBS analyst Steven Milunovich predicted on Wednesday that the average selling price of the iPhone was $662 last quarter. If true, that would be a decrease from the $687 iPhone ASP seen in the prior year's December quarter.
Milunovich arrived at his estimate after CIRP found that 67 percent of December U.S. iPhone sales were Apple's latest flagship iPhone 6s and iPhone 6s Plus models. That's a decrease from the December 2014 quarter, when 75 percent of customers were buying the then-flagship iPhone 6 and iPhone 6 Plus.
The CIRP data suggests that iPhone demand itself has not slowed, but the mix of models appealing to customers has changed. If Apple did reach UBS's 75-million-unit prediction, it would eke past the 74.5 million units Apple shipped in the same quarter a year ago, setting a new all-time record.
Milunovich doesn't think Apple's December 2015 quarter will help the stock in the short-term. But he's also convinced that investors are simply too bearish on Apple's longer-term prospects.
"Consequently, we are inclined to take our short-term lumps and maintain the Buy rating given a solid franchise," he wrote, maintaining a 12-month price target of $130.