Rumor: Video from China claims to show new 4" iPhone with 6-series design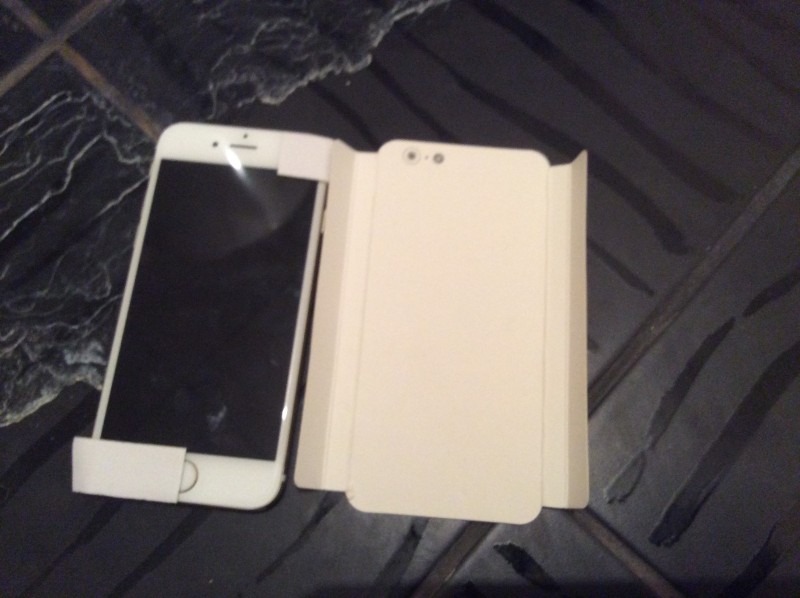 A video posted to YouTube this week contains footage of what is purportedly a new 4-inch iPhone, boasting the same industrial design as the current iPhone 6 series.
The device seen in the video is "one of the first demo examples from [sic] Foxconn department," according to Chinese blog M.I.C. Gadget. No further information is provided, though the blog does hedge somewhat by saying that the final product may be different from what is shown.
It's difficult to determine the true size of the device, as there is nothing in the video for scale. While it does seem smaller than an iPhone 6s, that could be an optical illusion — either from the manner in which the device is held, or simply from the size of the person's hands.
Also worth noting is that the device is never powered on, leaving open the possibility that it could be a dummy unit.
Apple is thought to be working on a new 4-inch handset to replace the aging iPhone 5c, though most rumors have pointed to it keeping a more iPhone 5s-like styling. The so-called "iPhone 5e" would likely ship with an A8 processor and 1 gigabyte of RAM, despite reports that it might come with the more powerful A9 chip.