Apple to launch 4" iPhone and iPad Air 3 in first half of 2016, analyst says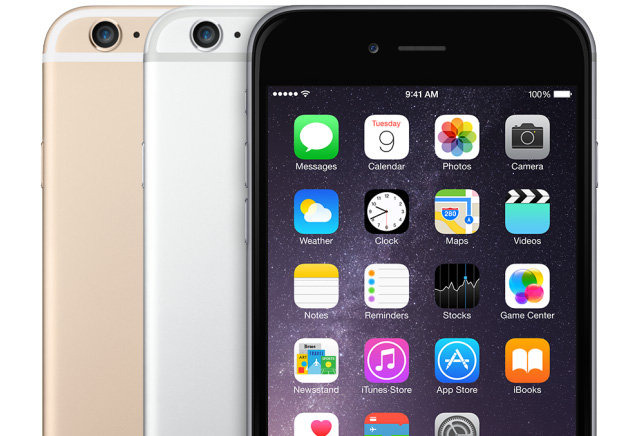 According to connected KGI analyst Ming-Chi Kuo, Apple is preparing two major iOS device introductions for the first half of 2016 in the much-rumored 4-inch iPhone and a refreshed 9.7-inch iPad Air 3.
In a Sunday note to investors, Kuo said he expects Apple's upcoming 4-inch iPhone to be met with tepid demand, as the device's form factor and hardware are mostly iterative. Apple is revisiting the smaller handset size after shifting R&D efforts to larger-screened iPhone 6 and 6s models.
The rumored "iPhone 5se" will sport a form factor similar to the outgoing iPhone 5s, but with higher-spec hardware like a 12-megapixel camera and adoption of slightly curved iPhone 6s-style "2.5D" cover glass. Compared to current iPhone 6s and 6s Plus handsets, the new 4-inch version is not expected to boast much in the way of hardware innovations, Kuo says.
Less is known about the upcoming iPad Air 3 and "iPhone 7." Today's note is one of the first to predict a first half 2016 launch window for Apple's refreshed 9.7-inch tablet. In 2014, Apple released the A8X-powered iPad Air 2 in October, though minor hardware upgrades, while solid additions, weren't enough to slow steeply declining in sales.
Kuo has little insight on this year's flagship iPhone, tentatively dubbed "iPhone 7," but notes no surprise innovations in the information he has been able to confirm thus far. This suggests Apple is currently working on evolutionary upgrades in A-series SoC technology, camera resolution, battery life and more.
If Apple follows its usual upgrade cycle, this year's iPhone should bring a revamped design. Multiple rumors suggest Apple is looking to ditch iPhone's 3.5mm headphone jack in favor of a Bluetooth or Lightning solution, while less reliable sources have claimed the handset will be waterproof and feature wireless charging.
As for quarterly shipments, Kuo models iPhone sales at 77 million for the three-month period ended in December. The number sits at the midline of Wall Street expectations.
Looking ahead, tame iPhone 6s demand will drive current quarter iPhone shipments of 43 million units, down 44.2 percent quarter over quarter and 29.7 percent from the same time last year. Apple traditionally sees seasonal headwinds coming off strong holiday sales. Kuo believes the dip in iPhone demand is set to correct to between 42 and 45 million units in quarter two when 4-inch iPhone model production ramps up.