Square's Apple Pay-ready NFC reader goes on sale at US Apple Stores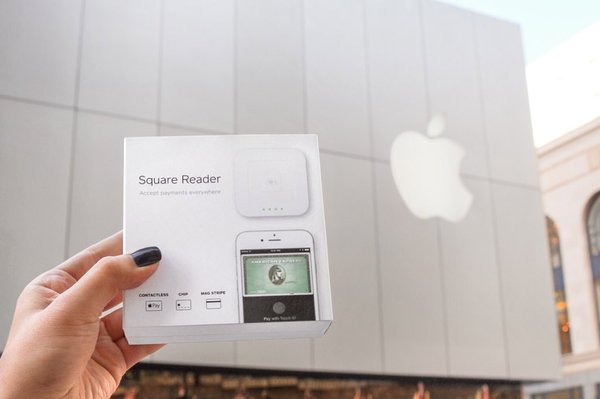 The Square Contactless and Chip Reader — compatible with Apple Pay — arrived at U.S. Apple Stores on Wednesday, and should soon be available through Apple's online storefront.
The product was originally launched in November through Square's website, but availability from Apple should help expand reach. In an announcement Square indicated that Apple is already selling the accessory online, but as of this writing it's not appearing in search results.
Apple is listing the reader for $49. Businesses using it must additionally pay Square 2.75 percent for each transaction. On top of Apple Pay, the hardware also supports Android Pay, Samsung Pay, and chip-based credit and debit cards.
Square is one of the most popular payment options for independent businesses, and could potentially be a major aid to Apple Pay expansion, alongside PayAnywhere's similar reader launched in August. Most U.S. Apple Pay merchants are large chains like Best Buy, GameStop, Walgreens, and Whole Foods.
Apple is working on expanding support, but a number of official partners — like Anthroplogie, Dunkin Donuts, and Forever 21 — not only lack firm launch dates, but have been sitting on Apple's list for many months. 2016 should see Apple Pay arrive at several more partners at least, such as Cinnabon, Starbucks, KFC, and JCPenney.