85% of mobile device failures occur on Android, with Samsung leading the way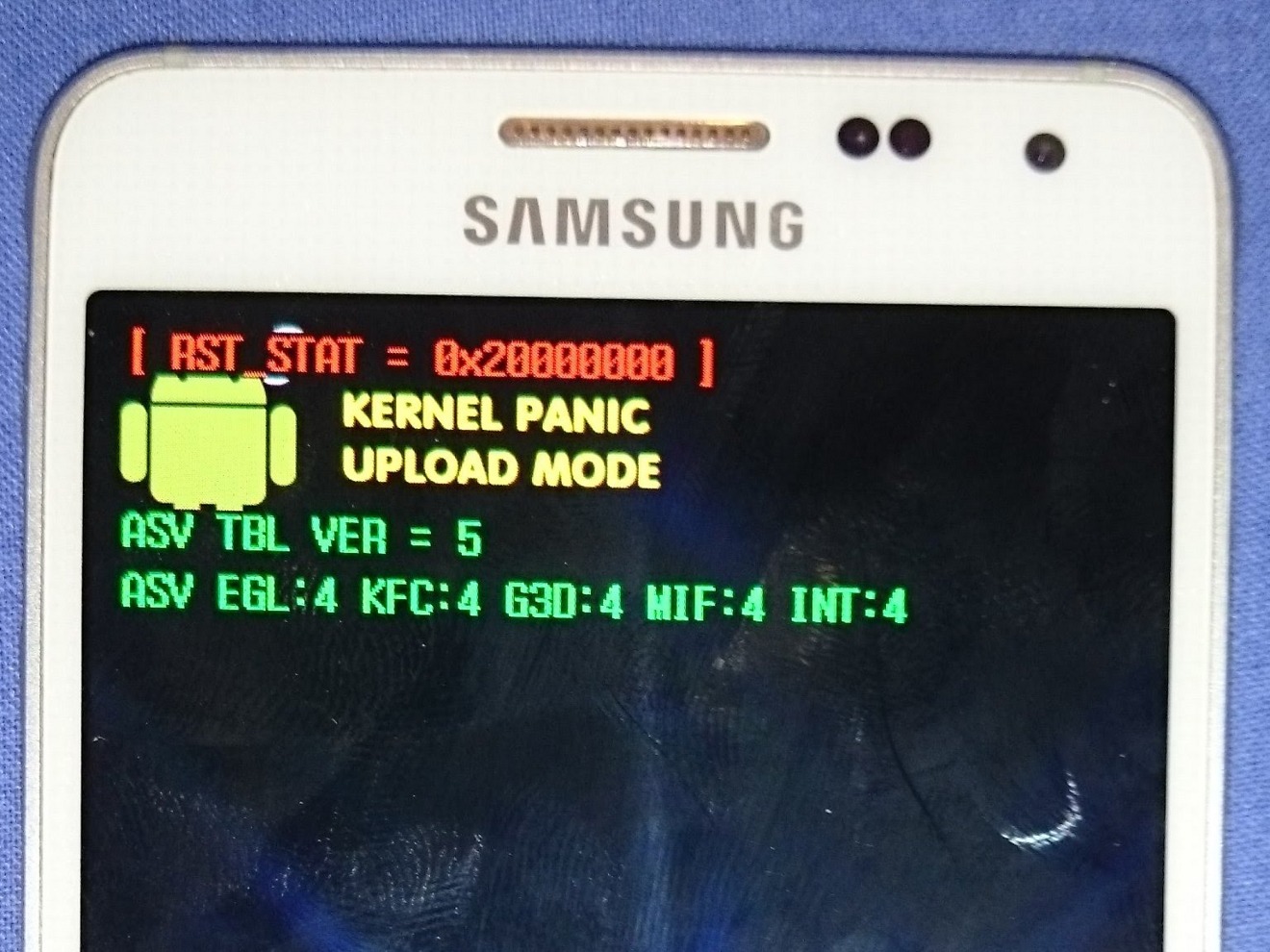 The overwhelming majority of mobile device failures come from handsets running the Android operating system, new data reveals, showing that Samsung devices are responsible for the most overall issues.
Among Android units, Samsung devices suffered the highest failure rate at 27 percent, according to data published by Blancco Technology Group on Tuesday. Lenovo was close behind at 21 percent, and followed by Motorola at 18 percent, Xiaomi at 11 percent, and lastly Asus at 8 percent.
Overall, Android mobile devices represented 85 percent of failures tracked by the report, while Apple's iOS hardware accounted for the remaining 15 percent.
The BTG data is based on the diagnostics testing of "millions" of iOS and Android devices in Asia, Europe, and North America, using the company's SmartChk platform. Notably the company did not collect data for phones or tablets running other operating systems, such as Windows.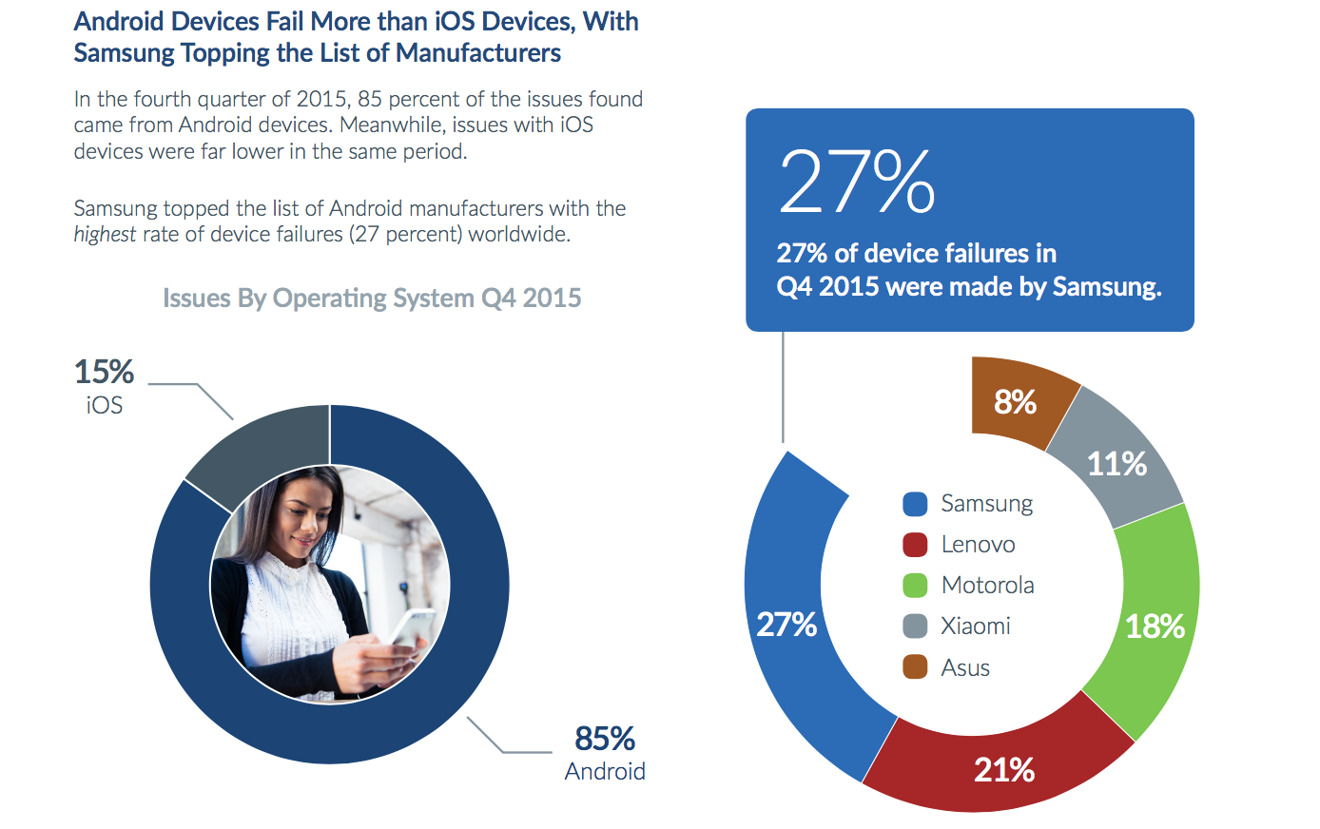 Globally, the greatest problems were reported to be with cameras, which accounted for 10 percent of device failures. Touchscreens failed in 9 percent of cases, battery charging was an issue in 8 percent, microphones caused problems in 6 percent of issues, and general performance was pegged at 6 percent.
In North America performance was by far the biggest issue, reportedly accounting for 17 percent of device issues. Cameras, batteries, headsets, and microphones proved to be comparatively distant concerns.
In Europe, the largest issue for smartphone users was carrier signal, while Asia mirrored the U.S. with performance problems.
The study also found that the majority of devices returned in North America (74 percent) and Europe (71 percent) actually had no diagnosed trouble, something potentially costly to cellphone makers and carriers.