Wearables market surged in 2015 fueled by Apple Watch & Fitbit, IDC data shows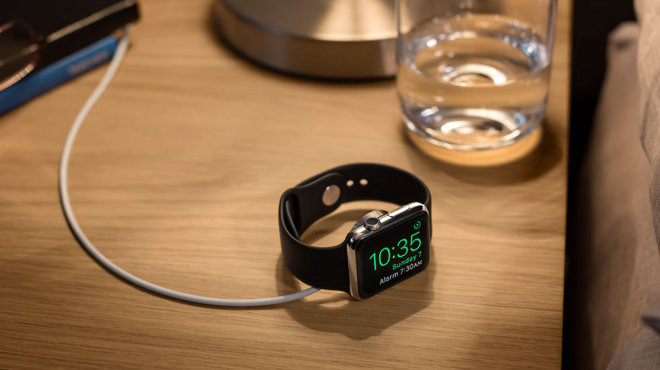 Wearable sales leaped ahead in both the December quarter and during 2015 as a whole, thanks in no small part to Apple Watch sales, research firm IDC said in a report published on Tuesday.
Apple shipped an estimated 4.1 million Watches during the December quarter, and 11.6 million throughout the year, according to IDC. Apple has not published official figures for the Watch, forcing analysts to use other metrics to gauge performance. The calculated numbers would, however, be enough to put Apple is second place for the quarter, and in third for the year, despite April marking the Watch's debut.
Leading the pack during both time stretches was Fitbit. In Q4 it advanced 52.8 percent year-over-year to 8.1 million units, while for the year it grew 93.2 percent to 21 million units.
Xiaomi surged 258.5 percent during the quarter, albeit to 2.7 million units and third place. Over 2015, it grew a whopping 951.8 percent, putting it about 400,000 units ahead of Apple.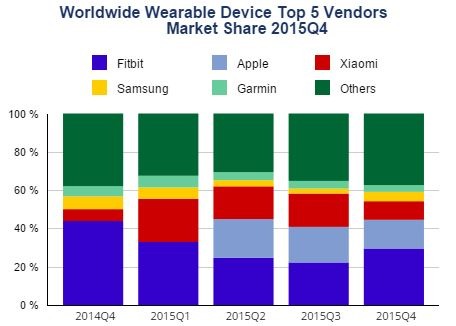 Garmin and Samsung also made unit gains, but remained minor players in the wearables market, shipping 3.3 and 3.1 million units respectively during the entire year.
Fitbit's dominance can be linked to a diverse portfolio of devices, a global sales reach, and deals with businesses and other organizations, IDC said. Apple reportedly kept Watch sales going into the fourth quarter through a mix of widening distribution and discounts from third-party retailers.