Apple pushes 7.2.1 software update to third-generation Apple TV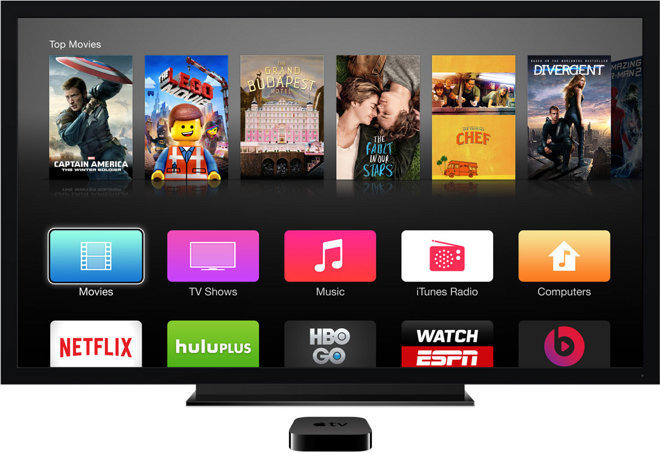 Apple on Thursday issued a surprise software update for the third-generation Apple TV, closing several security vulnerabilities in the media set-top.
These include holes that would allow someone to see some iCloud data, or the Wi-Fi networks a person had previously connected to, Apple explained in release notes. Others might allow hackers to run malicious code, or read apps' managed preferences.
The v7.2.1 update can be downloaded automatically for people who have that option enabled, but otherwise must be triggered by launching the update process in the Settings menu.
While the third-gen Apple TV is still on sale for $69, updates for the device are rare, as Apple has shifted its focus to the fourth-gen model that launched in October 2015. The latter offers Siri voice commands and full iOS-style apps, whereas the third-gen model is dependent on remote/iOS input can only run basic apps pushed out by Apple.
The flow of third-gen apps has essentially stopped, which may suggest that Apple will discontinue the model if and when it launches a fifth-gen device, if not earlier.