Apple Pay a hit in China with 3 million cards added in 2 days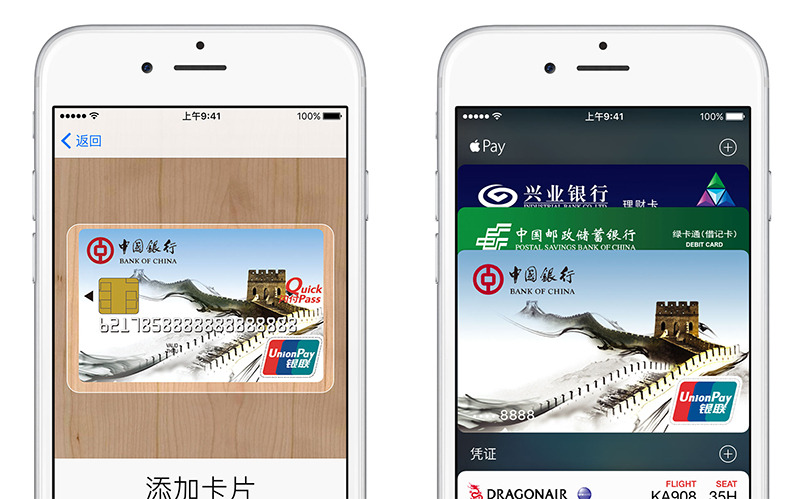 Chinese consumers have flocked to Apple's contactless payment solution in the weeks since its debut, with one bank reporting that more than 3 million cards were activated on Apple Pay in the first 2 days of availability.
The activation figures come via China Merchants Bank, one of the country's largest financial institutions. Its customers were responsible for approximately 1 million activations — around one third of the total.
"I would rate our first-day performance as 1,000, if the full score is 100," Apple Pay chief Jennifer Bailey told Chinese press, as noted by Internet Retailer.
The biggest beneficiaries of Apple Pay's launch were said to be Groupon competitors Meituan and Dianping, Starbucks, convenience store chain FamilyMart, and McDonald's.
On average, Apple Pay users in China spent just over $15 each during the launch period. One web-based retailer booked more than 10,000 Apple Pay orders.
In all, nearly 20 banks representing 80 percent of UnionPay cards issued in China are on board with Apple Pay.