Apple shows off Campus 2's 'theatre' in new photo set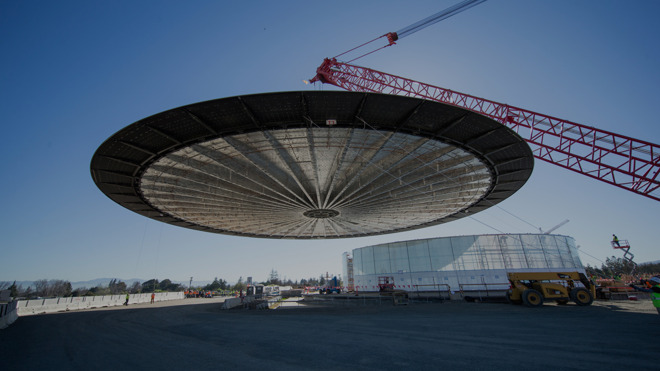 AppleInsider may earn an affiliate commission on purchases made through links on our site.
Apple on Monday gave the world a closer look at one under-the-radar aspect of its massive new corporate campus — the 1,000 seat event space that the company is calling its "theatre."
The above-ground portion of the space is nearly complete, recently capped off by a carbon fiber roof. Architectural renderings seemed to indicate that the roof would be made of Apple's signature aluminum or steel, but the company has instead chosen to go with the lighter-weight composite option.
Apple believes the theatre's roof — designed and manufactured in Dubai — is the largest such composite roof ever, according to Mashable. It tips the scales at 80 tons and measures just over 140 feet in diameter.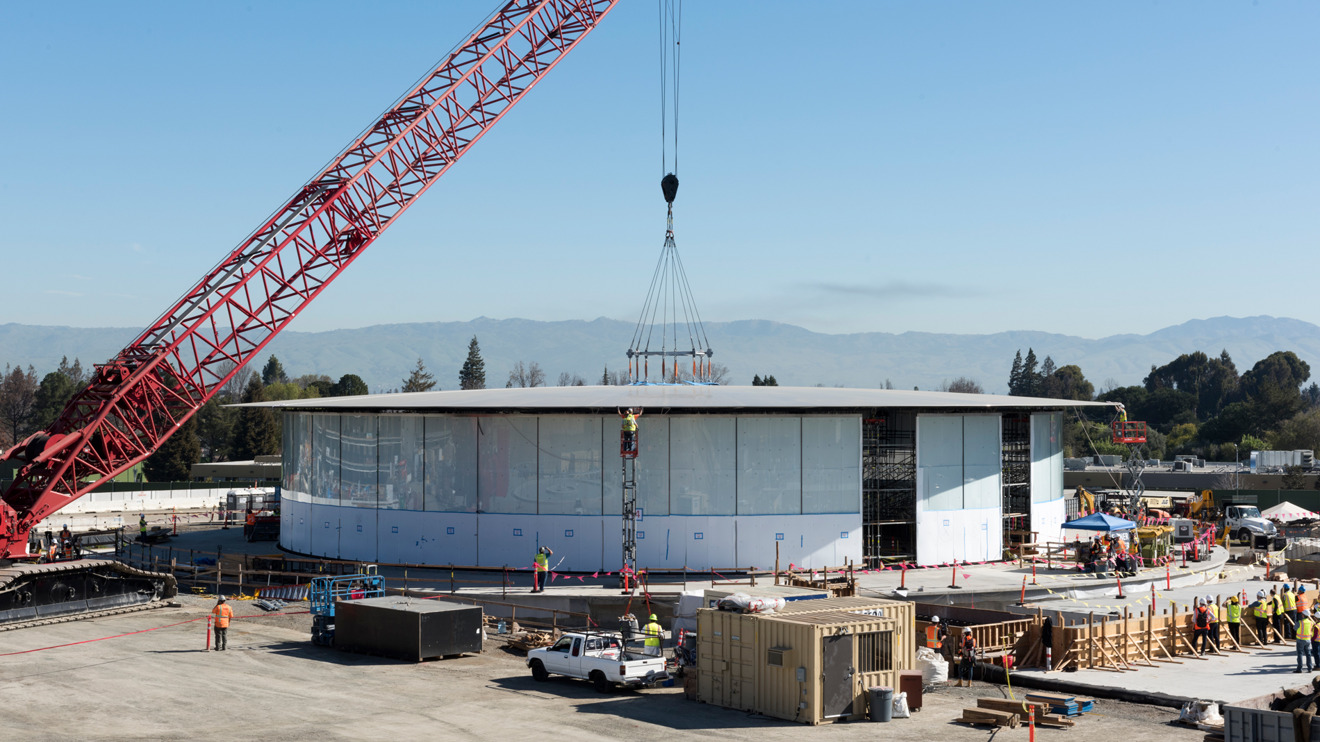 For comparison, a Boeing 787's maximum take-off weight is just shy of 30 tons and its wings stretch 197 feet from tip to tip.
To assemble the glass exterior of the theatre and main campus building, Apple's construction partners designed special "manipulators" used to handle the giant sheets of curved glass. Apple has contracted the same firms responsible for the Fifth Avenue cube to handle Campus 2's glass elements.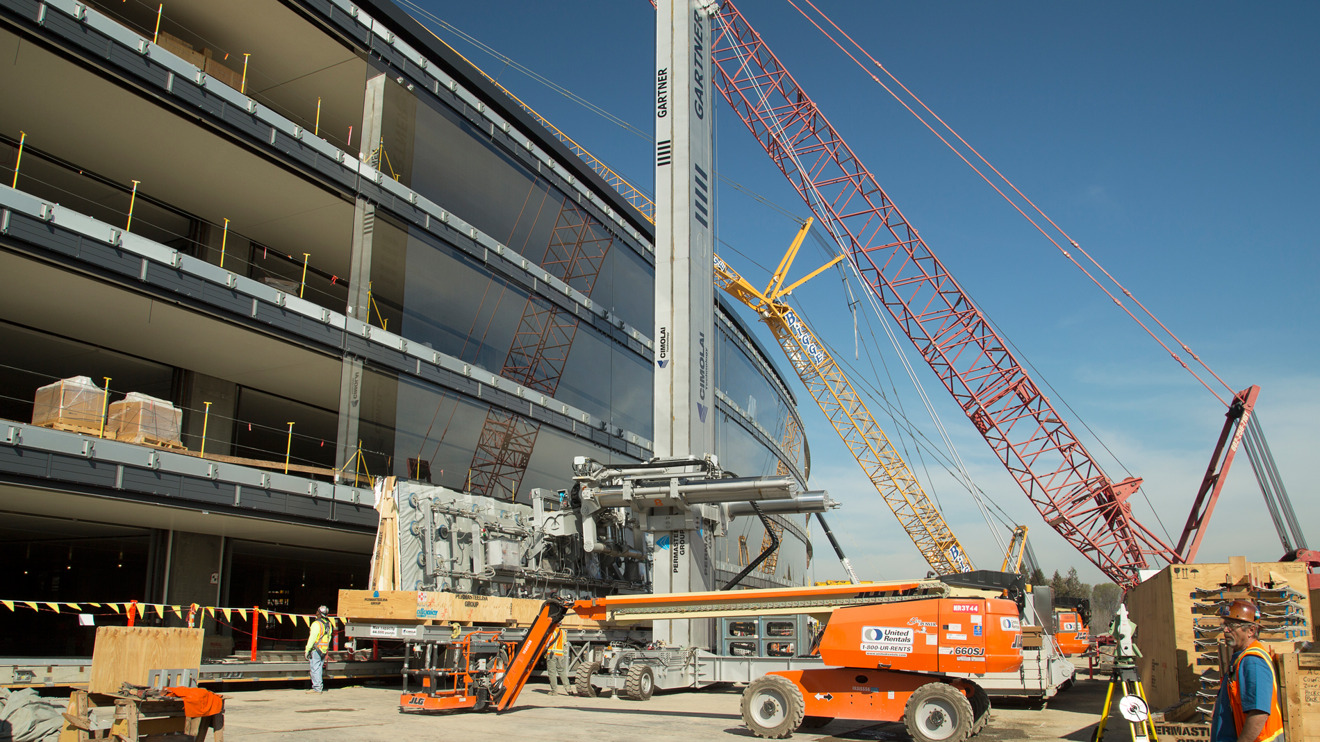 After kicking off in 2011, Apple expects to move into its new campus early next year.
AppleInsider took an exclusive aerial look at the new Campus 2 earlier this month. Apple Chief Executive Tim Cook also noted to shareholders that project's 1000 seat theater might open in time to host next year's annual meeting, if everything goes according to plans.