Proposed Senate bill penalizing resistance to decryption requests nears completion, could be introduced next week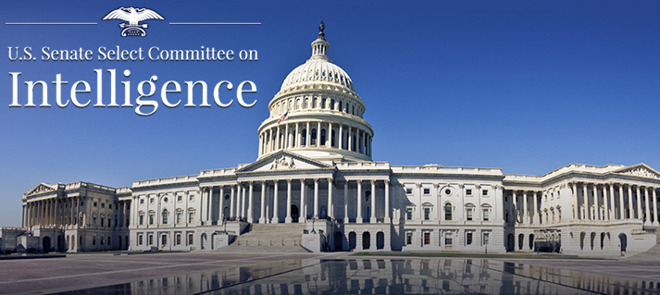 AppleInsider may earn an affiliate commission on purchases made through links on our site.
U.S. Senate Intelligence Committee leaders are nearing completion of a draft bill that applies civil penalties to tech companies resisting court-ordered requests for assistance in unlocking encrypted hardware, according to a Wednesday report.
Citing sources familiar with the matter, Reuters reports Intelligence Committee Chairman Sen. Richard Burr (R-NC) and Vice Chair Sen. Dianne Feinstein (D-CA) are close to finalizing legislation that could find companies like Apple facing contempt of court charges and related penalties.
Rumors of the forthcoming legislation circulated in February attached to Burr's camp, thought to be in the planning stage at the time. While the timetable could change, today's report claims Burr and Feinstein plan to share the bill with interested parties next week ahead of a formal Senate introduction.
Unlike previous reports, Reuters said the soon to be proposed legislation would apply civil penalties to companies resisting or refusing proper government decryption requests, not criminalization.
The draft bill comes amidst heated debate over the correct balance between strong encryption technologies and state access to critical data. Apple is currently resisting an order handed down by a federal magistrate judge requiring its assistance in unlocking an iPhone 5c used by San Bernardino shooter Syed Rizwan Farook. In its request, the FBI is asking Apple to create, sign and deploy a purposely flawed version of iOS that would facilitate a brute-force attack on Farook's passcode-locked phone.
Tech companies and civil rights groups have come out in support of Apple's decision to protect its encryption systems, filing friend of the court briefs detailing the potential pitfalls of compelling first-party assistance. A Department of Justice win would set precedent for future law enforcement operations involving encrypted devices — nearly all current investigations entail digital evidence gathering, according to Attorney General Loretta Lynch — and could expose millions of iOS device owners to potential threats.
For its part, the government maintains Apple's workaround will be applied only in the San Bernardino case, an investigation that could produce valuable information on active terrorist cells operating on U.S. soil. The government has the backing of law enforcement groups and national security hawks.