Apple enlists help of Cookie Monster to highlight 'Hey Siri' in new iPhone 6s ad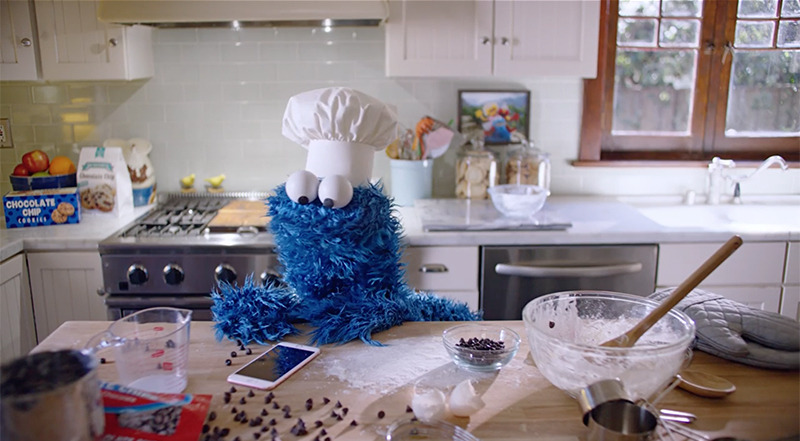 Apple on Wednesday shared a new iPhone 6s ad starring Sesame Street's Cookie Monster and focusing on "Hey Siri," a new hands-free control function introduced last year.
The minute-long spot posted to YouTube, titled "Timer," finds the famously famished blue Muppet doing what he loves most — baking cookies — with a little help from Apple's always-on Hey Siri feature.
A well-crafted ad, "Timer" starts out with Cookie Monster popping a tray of cookies into the oven, but instead of setting a cooking timer by hand, he invokes the built-in virtual assistant. Presumably because his hands are dirty.
While waiting, he asks Siri to play his "Waiting Playlist," which aptly kicks off with Jim Croce's ballad "Time in a Bottle." The remainder of the commercial shows the Muppet biding his time, paging through a cookbook, playing with and eating kitchen utensils, putting on an impromptu puppet show with oven mitts and, of course, constantly checking and rechecking his iPhone's timer. His impatience is palpable because cookies are delicious.
Apple previously highlighted Hey Siri functionality in a commercial that aired in December.