Apple employees threaten to quit if forced to build GovtOS, report says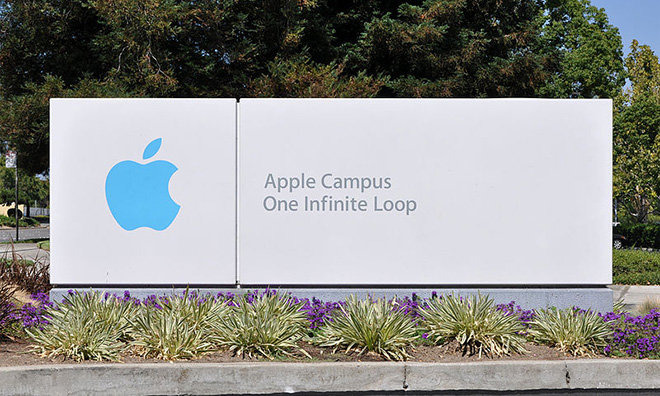 According to a report published Thursday, a number of high-level Apple employees would rather quit their jobs than comply with a court order compelling the creation of an intentionally flawed version of iOS, currently being sought by the FBI in its investigation into the San Bernardino shootings.
Citing "more than a half-dozen" current and former Apple employees, The New York Times reports software engineers and executives at the company would resist law enforcement requests to undermine existing iOS encryption.
"It's an independent culture and a rebellious one," said former Apple executive Jean-Louis Gassée. "If the government tries to compel testimony or action from these engineers, good luck with that."
Apple is at the center of a contentious debate over digital encryption that pits user privacy and civil rights against national security. The company was in February ordered by a federal magistrate judge to help the FBI unlock an iPhone linked to San Bernardino terror suspect Syed Rizwan Farook. Fulfilling the order entails the creation of an iOS variant vulnerable to brute-force attacks, a forensics tool needed to bypass Farook's four-digit passcode.
Apple has so far resisted government overtures for hardware access, saying the mere existence of a software workaround inherently weakens iOS encryption. Further, a Department of Justice win could set dangerous precedent, as law enforcement agencies would be able to leverage the same arguments for future data access operations.
In contesting the order, Apple also cites an undue burden on the company's resources that would arise from putting together a dedicated "GovtOS" team. Previous court filings revealed it would take about six employees approximately two weeks to code the specialized operating system, with high-side estimates inflating those numbers to ten employees working for two months. Apple did not share who exactly would be tapped to work on the project, but today's report said sources have guesses as to likely candidates.
The unnamed team members could include a software engineer with a background in the aerospace industry and experience coding for iPhone, iPad and Apple TV. A second possibility is a seasoned quality assurance engineer — referred to as an expert "bug catcher" — whose work experience dates back to early iPods, while a third currently holds a position focusing on iOS, OS X and tvOS security. It is not known if these employees would, like their compatriots, also work to stymie the FBI initiative.
The strong showing of solidarity referenced in the NYT article may be for naught, however, as the DOJ argues it has legal standing to demand iOS source code and signing keys if Apple refuses to willingly participate in the operation. If the courts agree, it could be game over for Apple.