Proposed Senate bill grants courts authority to force access to encrypted data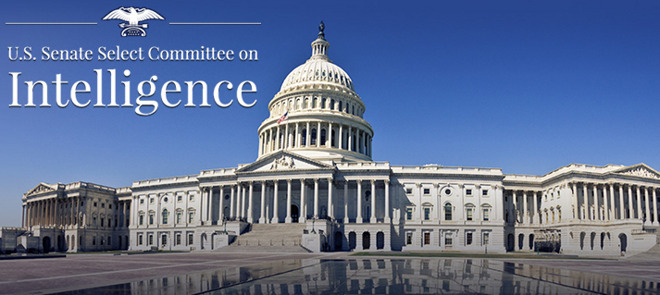 According to a report on Monday, U.S. Senate Intelligence Committee leaders are circulating a draft bill that would give federal courts liberal authority to compel tech company compliance with government requests for access to encrypted data.
Citing sources familiar with the matter, Reuters reports the proposed legislation from Intelligence Committee Chairman Sen. Richard Burr (R-NC) and Vice Chair Sen. Dianne Feinstein (D-CA) is making the rounds, but has a long way to go in a deeply divided Congress.
The bill was rumored to be nearing completion earlier in March, and at the time was thought to include civil penalties for noncompliance. In its latest iteration, however, the document seems vague — perhaps purposely so — as it does not stipulate penalties of any kind for failure to act, nor does it mention particular methods or means by which tech companies must provide access to encrypted data. Unlike previous attempts to pass policy on privileged software backdoors, it would be up to companies to navigate an appropriate path to requested data on their own systems, the report said.
The bipartisan draft bill comes amidst a contentious debate over government access to encrypted user data. Apple in February was ordered to assist the FBI in efforts to unlock an iPhone linked to San Bernardino shooter Syed Rizwan Farook. The company is resisting, saying government requests to build a vulnerable version of iOS puts millions of iPhones and iPads in jeopardy, represents overreach and could set dangerous precedent for future investigations.
For its part, Apple has argued that the encryption debate should be settled by by U.S. lawmakers, not the courts. President Barack Obama's administration might be in agreement, as today's report said officials looked over the proposed bill and offered suggestions. Obama has kept relatively quiet on the issue, but during a recent interview at SXSW leaned toward the DOJ in urging prudence from both sides.
In a related development, the Justice Department on Monday was granted a motion to suspend the San Bernardino proceedings, claiming an outside party presented a potential method of unlocking Farook's iPhone. Federal Magistrate Judge Sheri Pym subsequently cancelled an evidentiary hearing scheduled for Tuesday.