June-quarter iPhone shipments likely to disappoint on Wall Street, analysts say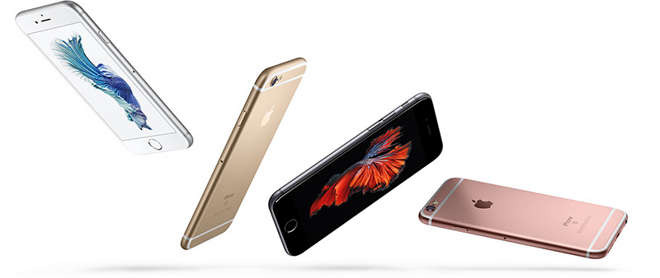 Apple's iPhone sales are likely to remain soft through the June quarter, on top of a decline already expected for the March quarter, analysts with Rosenblatt Securities and UBS indicated on Tuesday.
Previous concerns about Apple cutting orders have been justified, said Rosenblatt's Jun Zhang in an investor memo seen by AppleInsider. This is allegedly backed by supply chain sources, Apple's recent guidance, and various news reports. One of the reports is presumably a Friday story by Nikkei, which indicated that Apple is encountering "sluggish" iPhone 6s sales which won't be compensated for by the iPhone SE, launched in March.
"We believe the market is too focused on iPhone SE's initial sell-in and over- looked the iPhone 6s sell-through," Zhang wrote. 6s sales have allegedly been trending downwards month-over-month in March and April, which is said to back the idea of a production cut in the June quarter, and be consistent with previous Rosenblatt notes on a 4 million unit production cut.
Both Zhang and UBS analyst Steve Milunovich cited weak performance by Apple processor supplier TSMC as another sign of iPhone orders.
Milunovich noted that UBS is raising its iPhone forecast for the June quarter from 42 million units to 48 million — over the 44 million Wall Street consensus — but warned that the firm's prediction could be too high. On top of TSMC, other Apple suppliers like Largan are said to be pointing downwards.
The analyst is maintaining a "Buy" rating for Apple stock with a $120 price target, anticipating June quarter revenues of $49.5 billion, above a $47.6 billion consensus. Zhang is offering a "Neutral" evaluation but no estimates for the current quarter.
Apple's results call for the March quarter is scheduled for Monday, April 25 at 2 p.m. Pacific, 5 p.m. Eastern. The company has already guided to a year-over-year decline in iPhone sales, its first ever.