Facing 'sluggish sales,' Apple said to continue reduced iPhone production through June quarter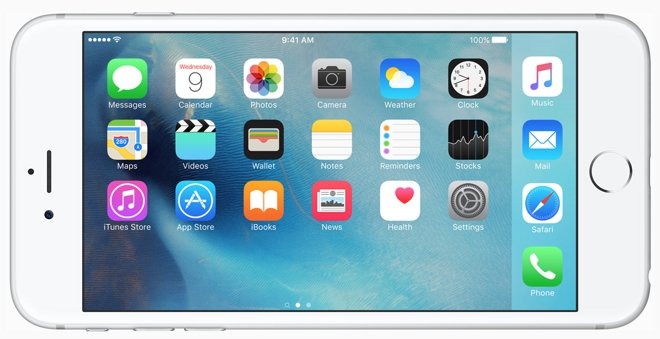 Apple has apparently signaled to its suppliers that it plans to maintain reduced output of the flagship iPhone 6s and iPhone 6s Plus through the end of the June quarter, suggesting that year-over-year declines could continue, according to a new report.
Citing commentary from parts suppliers, Japanese newspaper Nikkei reported on Friday that Apple continues to see "sluggish sales" for the iPhone 6s series. And while the new 4-inch iPhone SE is expected to stimulate growth on the low end, it won't move enough units to offset the iPhone 6s performance, the report said.
The newspaper also floated the possibility of Apple potentially launching its next-generation "iPhone 7" sooner than the usual September timeframe. It said if Apple chose to do so, suppliers could see their bottom lines improved as soon as May.
Rumblings from the supply chain in late 2015 were the first indication that the iPhone 6s was not sustaining the same level of growth as its predecessors. Those rumors proved to be accurate, as Apple signaled in January that the iPhone will see its first-ever year-over-year decline in shipments in the just-concluded March quarter.
Still, investors and market watchers had hoped that more favorable comparisons in the June and September quarters might see the iPhone 6s, along with the iPhone SE, push sales back into the growth column. But Friday's report suggests that the iPhone 6s will continue to struggle against last year's strong iPhone 6 performance, leading to further declines before the launch of the "iPhone 7."
Apple doesn't provide guidance beyond the next immediate quarter, so it's unknown what the company officially thinks about the June period. A better picture will be provided when Apple reports the results of its March quarter on April 25.
Though sales have since cooled, the iPhone 6s got off to a record breaking start last fall, helping to push Apple to its biggest quarter ever. The strong iPhone 6s launch helped result in $75.9 billion in revenue for the holiday period.
Apple's quarterly conference call for the first fiscal quarter of 2016 is scheduled for Monday, April 25 at 2 p.m. Pacific, 5 p.m. Eastern. Along with Apple's stream, AppleInsider will be covering the event live.