Rumor: 'iPhone 7' may feature touch-sensitive home button, full water- and dust-proofing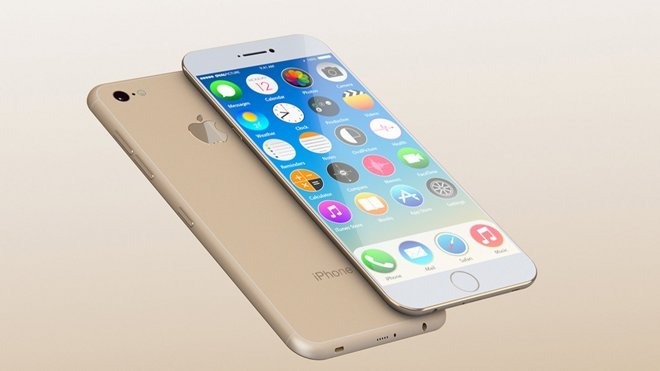 AppleInsider may earn an affiliate commission on purchases made through links on our site.
Apple's next flagship iPhone will not only be waterproof and dustproof, but possibly feature a touch-sensitive home button, new rumor claims.
Using a touch-sensitive button could allow the front of the so-called "iPhone 7" to sit completely flush, I4U News reported on Monday, citing Chinese-language stories from DigiTimes and Storm.mg. The device has allegedly just finished its third test phase.
The back of the device is also expected to be flush, thanks to Apple removing the infamous camera "bump" found on the iPhone 6 and 6s. Past reports have hinted that Apple is planning to eliminate the bump, which has annoyed some people by preventing an iPhone from laying perfectly flat, or simply by breaking up its "clean" design aesthetic.
Reports have differed on whether the next iPhone will be waterproof. The iPhone 6s is already somewhat water-resistant however, and taking the next step would allow Apple to better compete with Samsung, whose flagship Galaxy S7 can be fully submerged in 5 feet of water for up to 30 minutes.
Going waterproof involves closing as many unnecessary gaps in a device as possible. For the iPhone that could be helped if Apple decides to strip out the 3.5-millimeter headphone jack, as some rumors have pointed to. Instead, people would have to pump external audio through Bluetooth, Wi-Fi, or Lightning-equipped accessories.
Apple is expected to launch its next-generation iPhone later this year, presumably in September if the company follows normal release patterns.