AMC launches tvOS app with free streaming for select shows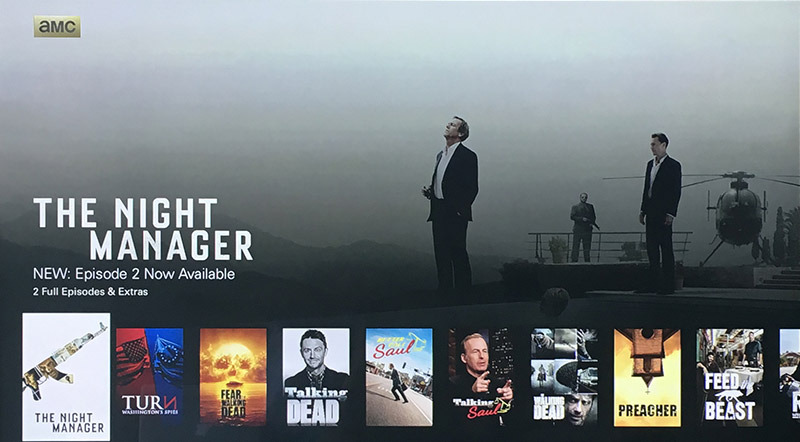 As promised, AMC this week launched a tvOS app with a content selection mirroring that of its iOS app and web portal, including free-to-stream episodes of hit shows like "The Walking Dead" and "The Night Manager."
The free app was released Monday to little fanfare, but is now featured as a "Best New Apps" pick on the tvOS App Store. AppleInsider in March was first to report on AMC's tvOS plans.
Like its iOS counterpart, AMC for Apple TV features full episodes, behind-the-scenes extras and bonus content from its various original shows including "The Walking Dead," "Fear the Walking Dead," "Better Call Saul," "Halt and Catch Fire" and more.
Currently, Apple TV owners can stream the first three episodes of "Fear the Walking Dead" without signing in as a subscriber. Show extras are always available for streaming, but viewers must link their cable or satellite provider account details with the app to access AMC's back catalog of full episodes.
In addition to the tvOS version, AMC on Wednesday also updated its mobile app with AirPlay improvements.
AMC's app is a free 15.6MB download from the tvOS App Store.